130 zero-emission buses on their way to Warsaw
One of the largest contracts for electric buses was signed in the Polish capital in July
15 август 2019, 09:30
Aseniya Dimitrova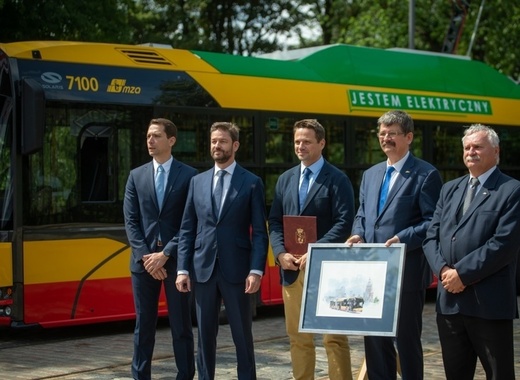 Източник: E. Lach/ City of Warsaw
In two years, diesel-powered buses will disappear from the Royal Route in Warsaw, believes the Mayor of the city. An agreement was signed last month for the purchase of 130 such zero-emission vehicles, which is one of the largest contracts for electric buses in Europe.
Warsaw is again in the vanguard of change by buying zero-emission vehicles for the sake of air quality and climate, said Rafał Trzaskowski, Mayor of Warsaw. He added that soon there will be no more buses powered by internal combustion engines running on the most representative artery of the capital - the Royal Route. Only gas or electric vehicles, i.e. low or zero emission vehicles will remain as part of the capital's climate plan, he added.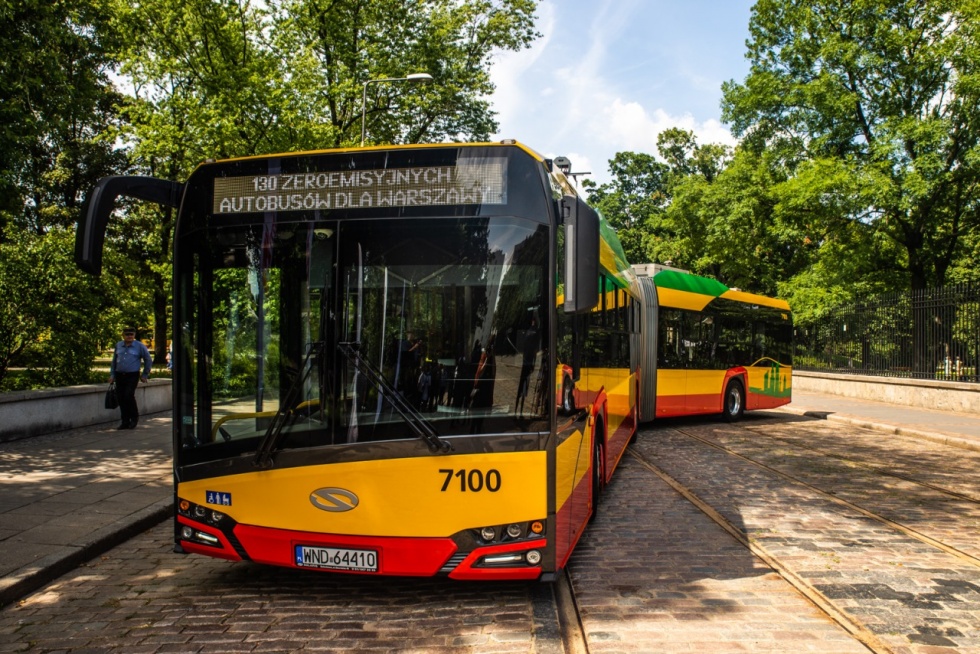 Photo: E. Lach/ City of Warsaw
The purchase of 130 electric articulated buses supported by European funds is one of the largest electro mobile investments in Europe. As per plan, in two years Warsaw will have a fleet of almost 400 zero and low emission buses. MZA ecological buses are a recipe for clean air in the capital said Jan Kuźmiński, President of the Management Board of Miejskie Zakładowe Autobusowe.
Deliveries of articulated Solaris Urbino18 Electric will start in mid-2020. The buses will be equipped with air conditioning, an extensive passenger information system and USB sockets. In addition to all technical improvements, the most important feature of electric buses is that they emit no greenhouse gases and are extremely quiet, which significantly improves the quality of life in the city.
Solaris will receive PLN 399,590,100 for 130 electric articulated haulers. The purchase of vehicles is co-financed with European funds and includes the purchase of 130 low-floor buses with accompanying infrastructure, i.e. a network of street chargers. The amount of co-financing from European Union funds is PLN 180,000,000.
To increase the efficiency of electric vehicles, Miejskie Zakłady Autobusowe will also build a network of 400 kW pantograph chargers. The first devices will start working by mid 2020. Then, the electric buses will be able to recharge the batteries during stops on the loops and thereby to be used with efficiency comparable to those of conventional buses.
There are already more than 215 zero and low emission buses in Warsaw today: 31 electric vehicles, 70 hybrid and 115 on gas.
TheMayor.EU се обявява против дезинформацията и разпространението на фалшиви новини. Ако сте попаднали на такива примери, пишете ни на info@themayor.eu