4 Slovenian municipalities unite in capital of culture bid
Mayors of four coastal municipalities gathered in Piran to sign a letter of intent
26 юли 2019, 21:30
Anton Stoyanov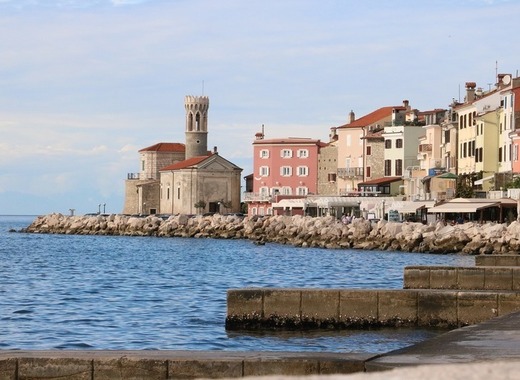 The picturesque Istrian peninsula might soon boast a Slovenian capital of culture. Four Slovenian cities banded together in order to contest the title of European Capital of Culture 2025. Mayors of Piran, Koper, Portorož and Ankaran signed a letter of intent, thus making their pledge to prepare a common bid for the contest official. They will jointly compete under the title "Piran-Pirano 4 Istria 2025".
One of the main pillars of the common application will be multiculturalism. The Slovenian part of the Istrian peninsula hosts not only Slovenes, but also an Italian and a Croatian minority and is also bilingual area, splitting between Slovene and Italian. The local governments of the four towns are planning on asking representatives of precisely those diasporas for their help during the bid's preparation.
Mayor of Piran, Đenio Zadković played host to the gathering of local officials. Following the signing, the release issued by their respective administrations stated that "For Istria, our bid is certainly a historic moment, because it for the first time brings together all four coastal municipalities in a common cultural project of European dimensions which focuses on economic growth".
The four cities hope that their common bid for Capital of Culture will boost their economic output, with data showing that municipalities participating in the competition are able to generate large amounts of revenue.
TheMayor.EU се обявява против дезинформацията и разпространението на фалшиви новини. Ако сте попаднали на такива примери, пишете ни на info@themayor.eu