Преведена на:
Сподели статията
50 thousand euros to fund citizen initiatives in Bratislava
Locals are invited to submit their ideas to be considered by the municipality
13 август 2019, 21:30
Anton Stoyanov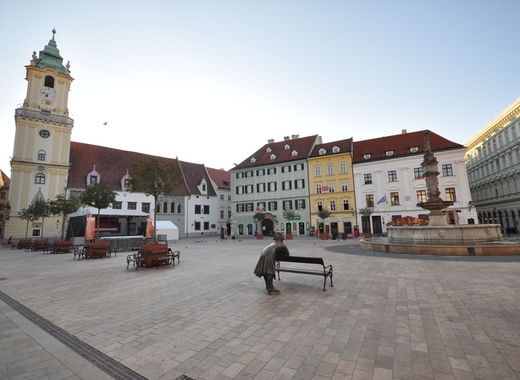 Източник: jlascar on Flickr [CC BY 2.0 ]
Citizens of the Slovak capital are cordially invited by the local government to submit their ideas regarding the city's future. Locals have until 31 August to send an email to the Bratislava administration containing suggestions on the development of some key aspects of urban life. The municipality wants to hear citizens' opinion on the following topics: public transportation, communication, environment, culture, sports and social affairs. The local government has allocated 50 thousand euros of the municipal budget to the implementation of some of the submitted ideas and initiatives.
The process of selecting projects will also directly rely on the citizens of Bratislava. The first stage of the process, however, lies squarely with the City Council. Members will judge the submitted proposals based on their potential impact and their economic feasibility in regard to the allocated budget. The projects which are deemed feasible and positive by the local authorities will then be put to a vote. Locals will be allowed to choose their favourite ideas during the public hearings which are to be organised by the municipality in November. The ideas which garner the most support will then be implemented over the following year.
TheMayor.EU се обявява против дезинформацията и разпространението на фалшиви новини. Ако сте попаднали на такива примери, пишете ни на info@themayor.eu