Barcelona transit authority buys 8 fuel cell buses
The first Spanish municipality that will use this type of vehicles
23 септември 2020, 18:30
Tzvetozar Vincent Iolov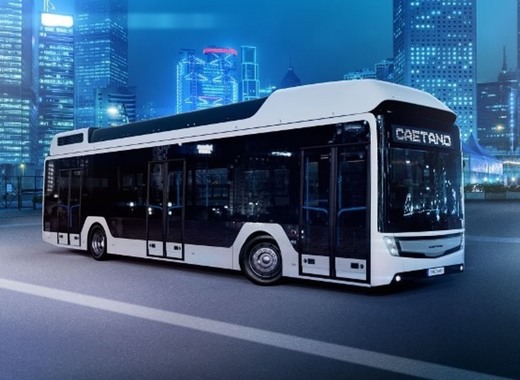 Източник: Transports Metropolitans de Barcelona (TMB)
The public transport authority of the Barcelona Metropolis, TMB, informed the public today about the choosing of a tender winner that will supply 8 hydrogen fuel cell buses next year. The winner is the Portuguese manufacturer Caetano Bus which will deliver the vehicles for a price tag of 6.4 million euros. Once this is done, that will make Barcelona the first municipality in Spain to have this type of modern environmentally friendly buses.
TMB has adopted a policy of green purchasing and progressive electrification
The national Ministry of Industry has praised the purchase since it represents the first step towards a plan that previews the placement of between 150 and 200 such buses on the streets of Spanish cities by 2030.
"We must always be at the forefront of sustainable mobility," said the President of TMB, Rosa Alarcón adding: "As a company with a vocation for leadership, we are committed to innovation and the fight against pollution in cities, with the aim of achieving cleaner mobility for the future.
In this sense, TMB must always be at the forefront of sustainable and efficient mobility, which is why today we are taking another step in improving the fleet with this purchase of clean propulsion buses, and we are not limited to purchasing vehicles, we are also committed to enhancing the infrastructure needed to promote this type of energy with measures such as the construction of a hydrogen plant".
Hydrogen is one of the substances thought as future alternatives to carbon-produced energy. The fuel cells which propel the buses work by a process called reverse electrolysis which involves the interaction between hydrogen, stored in the batteries, and oxygen from the atmosphere.
The reaction produces electrical energy, used to move the bus, and water, which is expelled in the form of vapour. The buses in question will use 20 kilos of hydrogen per day and will be able to run 300 kilometres without re-charging.
The hydrogen charging plant, which Mrs Alarcón referred to, will also be the first of its kind in Spain. It will be located at the Zona Franca Business Operation Centre and its construction is currently in the bidding phase.
TheMayor.EU се обявява против дезинформацията и разпространението на фалшиви новини. Ако сте попаднали на такива примери, пишете ни на info@themayor.eu