Преведена на:
Сподели статията
Czechia extends anti-epidemic measures to mass events and catering facilities
The measures are already in force
24 септември 2020, 10:45
Aseniya Dimitrova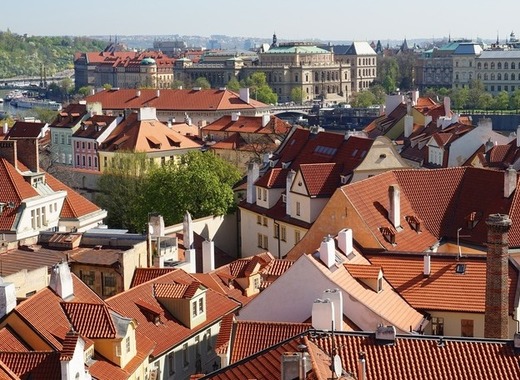 In connection with the deteriorating epidemiological situation in the Czech Republic, the Ministry of Health is taking further anti-corona measures, the new Health Minister Roman Prymula announced at a press conference on Wednesday. The stricter rules concern the opening hours of catering establishments and the organisations of mass events. They are effective as of today, 24 September.
New anti-covid measures in the Czech Republic starting 24 September
The measures, which came into effect today, Thursday, 24 September, reduce the attendance cap for collective events held on premises divided into sectors to 1,000 people for indoors events and to 2,000 people for outdoor events. For other events where division into sectors is not possible, the limit remains of 500 people inside and 1000 people outside, excluding the members of the organisers' teams, provided that they are separated from the participants.
Furthermore, when the number of people in attendance exceeds 10 inside or 50 outside, the event can only take place if everyone has their own place to sit. Exceptions are meetings of constitutional bodies, courts, exhibitions or markets and fairs. Accordingly, whenever a person leaves their seat, they must make sure to keep a distance of two meters from others.
The operating time of catering establishments is also being limited – they shall remain closed between 22:00 and 06:00. Again, the number of people entering the premises is limited to the number of available seats, placed 1,5 metres apart (except for customers sitting at the same table).
The measures will be in force for 14 days starting at 12 AM, 24 September 2020 until 23:59 PM, 7 October 2020.
Map showing the Covid-19 risk levels in Czechia
We want to remind readers that since 18 September 2020, the obligation to wear veils or masks applies in all public buildings, on public transport and for all mass gatherings held indoors in the Czech Republic. The territory of the country is also divided into colour-coded regions, depending on the level of alert.
Currently, the map shows that Prague has the highest level of alert (red) as the number of community transmissions is either increasing or is persistently high. Its surrounding regions and other territories in the country are classified as yellow - signifying that the community transmission is in its opening stages.
And although no place in Czechia is defined as safe (with a zero degree of alert), the somewhat good news is that a larger part of the country is in the green zone – meaning that there is an occurrence of the disease without community transmission, due to sporadic cases, local clusters or both.
The applicable measures for each part of the country, as well as their time span, can be seen on the dedicated webpage of the Health Ministry.
TheMayor.EU се обявява против дезинформацията и разпространението на фалшиви новини. Ако сте попаднали на такива примери, пишете ни на info@themayor.eu