Funchal's Participatory Budget will be decided through SMS
This year's edition of the democratic practice has introduced a new system
22 ноември 2020, 10:00
Tzvetozar Vincent Iolov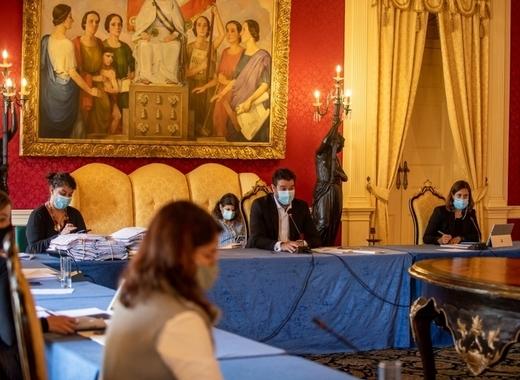 Източник: Municipality of Funchal
The municipal website of Funchal, the capital of Madeira, announced earlier this week that the first phase of the Participatory Budgeting process has garnered 102 different proposals from citizens between the months of July and September. This was the third time that the democratic practice in direct consultation for a part of the local budget has been made available for the residents.
The Participatory Budget will dispose with half a million euros for the proposed projects, and for the first time this year the final voting, which will take place in December, will be conducted through the online platform for the Participatory Budget as well as through SMS messages.
Participatory Budgets were first implemented in Brazil in the 1980s
The initiative for carrying out more direct consultations with the citizenry when deciding on the following year's budget was first tested out in Funchal in 2014. In the words of the Mayor of Funchal, Miguel Silva Gouveia, this new practice has brought on praise and recognition from the rest of Portugal, as well as from within the community, a proof for which is the fact that a slew of proposals have been submitted despite the coronavirus restrictions going on.
"The Funchal City Hall assumed, since the launch of this 3rd edition of the Participatory Budget that, despite the pandemic having changed the habits of the people of Funchal, we could not allow civic participation and democracy to be suspended, and as such, we prepared an online platform, which allowed everyone who is interested to submit their proposals to the city from their home or any mobile device, having all the comfort and security guaranteed," emphasized Mayor Gouveia.
Additionally, at the City Council meeting, it was unanimously decided to finance the restoration of two historical buildings (one of which used to house the Funchal Synagogue) in order to adapt for housing purposes while preserving their architectural value.
TheMayor.EU се обявява против дезинформацията и разпространението на фалшиви новини. Ако сте попаднали на такива примери, пишете ни на info@themayor.eu