Simleu Silvaniei

Източник: Simleu Silvaniei Municipality

Mayor
Septimiu Turcas
Биография
Кратка история
In 1258 Șimleu Silvaniei was mentioned as Wathasomlyowa (Wata's mountain); Wata is of Old Turkish origin, while 'somlyowa' is an archaic Hungarian word for mountain.
Șimleu Silvaniei belonged to the Báthory family, whose ancestral castle was built in the town by Miklós, voivode of Transylvania in the early 13th century. After the Báthory family built a mansion in the town in 1592, the castle became deserted and now lies in ruins.
In 1534 the Catholic Church was built by Transylvania's voivode Báthory István and his wife for the occasion of the birth of their son. Reformed Church was rebuilt between 1729 and 1736 and the synagogue was built in 1876.
Simleu was occupied by Giorgio Basta from Zsigmond Báthory in 1600. Occupied by the Ottomans in 1660 for 32 years it was part of Varat Eyalet. In 1703 it was occupied by Kurucs. From 1876 to 1920, Șimleu Silvaniei was part of the Szilágy County of the Kingdom of Hungary.
In 1910 the Greek Catholic Vicariate of Șimleu Silvaniei was formed and in 1817 the vicariate opened its own school. A storm destroyed the old Greek Catholic church in 1866.
The first Romanian language high school in Sălaj County - Simion Bărnutiu Național College was founded in 1919. Today Simleu is home to three high schools.
In 1940, the town of Șimleu Silvaniei, along with the rest part of Northern Transylvania, was given to Hungary through the Second Vienna Award imposed by Nazi Germany and Fascist Italy. Romania regained the area in 1944.
Source: Wikipedia
Șimleu Silvaniei is a town in Sălaj County, Transylvania with a population of 13,200 (2011 census). It is located near the ancient Dacian fortress Dacidava.
Three villages are administered by the town: Bic (Bükk), Cehei (Somlyócsehi) and Pusta (Csehipuszta).
Source: Wikipedia
Town Hall

Address: 455300 Piața Libertății №3, Șimleu Silvaniei
There are four investors with more than 400 employees at the local level.
Șimleu Silvaniei Fort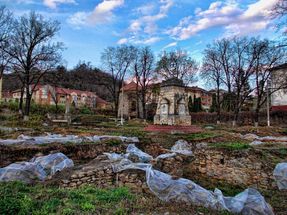 Източник: Simleu Silvaniei Municipality
Șimleu Silvaniei Fort, also known as Báthory Castle or Citadel is a historic fort in Romania, in the modern-day city of Șimleu Silvaniei. Since the 1590s, the castle was the main residence of the Hungarian Báthory family during the era of the Principality of Transylvania.
Source: Wikipedia
Northern Transylvania Holocaust Memorial Museum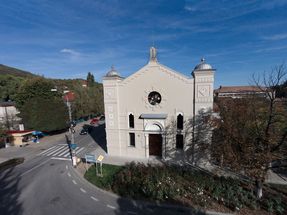 Източник: Simleu Silvaniei Municipality
The synagogue was built in 1876 and is currently transformed into the first Holocaust Memorial Museum in Northern Transylvania. It opened its doors and began functioning as a museum on 11 September 2005.