Stand out and stay safe with a historical art mask from the National Museum of Gdansk
You can now literally wear "The Last Judgment" by Hans Memling
06 август 2020, 09:30
Aseniya Dimitrova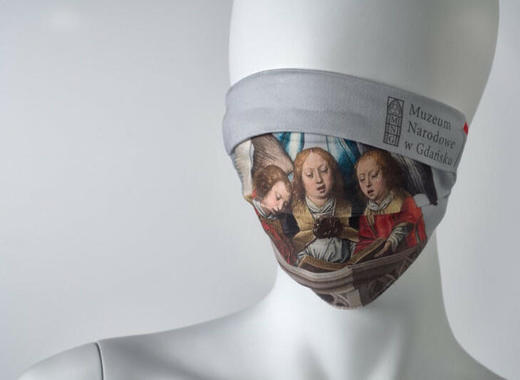 Източник: Muzeum Naradowe Gdańsk
It is now possible to wear historical art wherever you go, thanks to the newest item offered by the National Museum of Gdansk. In a bid to stimulate people to protect themselves from the new coronavirus, the Polish cultural institution released face masks with imprints from the emblematic triptych "The Last Judgement" by German-born painter Hans Memling.
Art becomes a shield against the virus
Five patterns with fragments of Hans Memling's most famous work can be seen on masks designed by the National Museum (Muzeum Narodowe) in Gdańsk. Each reusable mask costs PLN 26 (6 euro).
They can be purchased in museum shops in the Ethnography Department (19 Cystersów Street), the Modern Art Department (18 Cystersów Street), the Zielona Brama Department (24 Długi Targ Street) and in the National Anthem Museum in Będomin. Furthermore, these can be ordered by sending an e-mail to the following address: sklep@mng.gda.pl.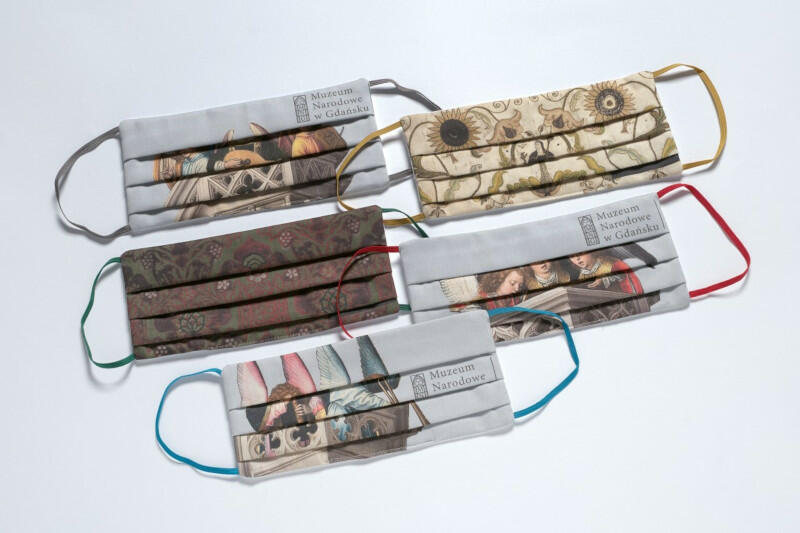 The three-layer, air-filtering masks with reproductions of fragments of works from the Museum's collections can be purchased at physical locations and online. Image: MNG
The requirement to wear mouth-and-nose masks in public is still in force in Poland. Therefore, permanent and temporary exhibitions in the Museum branches can only be visited with the lower face parts covered, reminds the institution. The usage of the designed masks, they continue, aims not only show that the health and lives of the staff and visitors are important but to also give the chance for wearers to stand out.
The Last Judgement
The triptych "The Last Judgement", painted between 1467 and 1471 in Bruges, has a very interesting history. It had travelled a long and difficult journey before ending up in Gdańsk. The art piece depicts the Last Judgment during the second coming of Jesus Christ.
In the central panel, Jesus is depicted sitting on top of the world, with St Michael the Archangel weighing souls and sending them to the Devil in Hell (right-hand panel) or to St. Peter in Heaven (left-hand panel). It is believed to be the most valuable and one of the most interesting works of art in the port city's museum collections as well as among the greatest Renaissance paintings worldwide.
TheMayor.EU се обявява против дезинформацията и разпространението на фалшиви новини. Ако сте попаднали на такива примери, пишете ни на info@themayor.eu