Sweden introduces one metre distance rule in restaurants
The Public Health Agency urges domestic travelers to avoid crowded places and making new acquaintances
09 юли 2020, 10:30
TheMayor.EU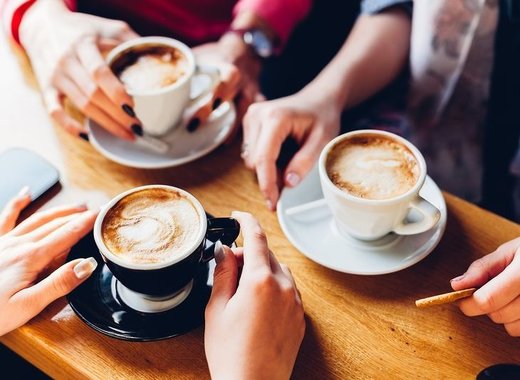 Източник: Luleå Municipality
When broaching the topic of lenient approaches to the coronavirus pandemic, everyone is quick to point their finger at Sweden. But the EU country which stubbornly steers its own course through the crisis based on personal responsibility rather than enforced prohibitions is showing signs of uneasiness that a second wave of Covid-19 may be looming large.
One metre apart
A week ago, a new law on temporary infection control measures at venues serving food and drink, incl. restaurants, bars, cafes and nightclubs, was enacted, stating that the manager of the catering facility is responsible for taking measures to prevent the spread of Covid-19. On Tuesday the Public Health Agency tightened the requirements by introducing a one metre distance rule between different dining groups (keeping a safe distance within a group is the responsibility of its members). The law has empowered local authorities to monitor compliance, levy fines and even close the venue in case of violations.
With summer in full swing, not just restaurants and bars are brimming. According to a survey by the Civil Contingencies Agency, 45 percent of people in Sweden plan to undertake one or more domestic trips this summer. The tourism industry, too, reports an increase in overnight stays.
This trend has prompted Johan Carlson, general director of the Public Health Agency, to urge his compatriots at a special press conference to travel responsibly and avoid meeting new people to lower the risk of a second wave of Covid-19 infections.
"The message is: travel responsibly, avoid crowded places, stay at home if you're sick, and avoid contact with people you don't normally have contact with. Don't make new acquaintances on holiday," said Carlson, quoted by TT news agency.
Steady fall of deaths and serious cases due to social distancing
Sweden has never set official limits or even guidelines on how many people or households can meet. But the health authority has repeatedly advised residents to avoid large gatherings and crowded places and limit their social contacts to their intimate circle of family and best friends.
Sweden is now reporting a steady fall in deaths, intensive care admissions and serious cases linked to the coronavirus. But the Public Health Agency was quick to emphasize that these achievements were the result of social distancing, which was important to stick to.

"This is the effect of social distancing, the physical distance between people, being followed. People need to keep following this. We've received signals that it's working less well at certain holiday spots," Carlson warned.
TheMayor.EU се обявява против дезинформацията и разпространението на фалшиви новини. Ако сте попаднали на такива примери, пишете ни на info@themayor.eu