Преведена на:
Сподели статията
Talavera de la Reina will be one of the Mommypreneurs hubs
The European program will help young moms acquire useful digital skills
14 септември 2020, 18:30
Tzvetozar Vincent Iolov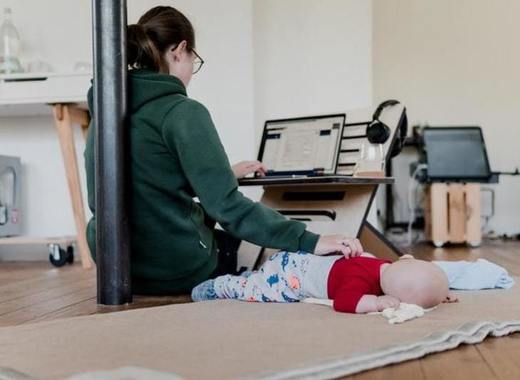 The Municipality of Talavera de la Reina is getting serious about upping the digital skillset of young mothers living in the Manchego city. Starting today until 27 September, women under the age of 30 will be able to register for online courses as part of the IV edition of Mommypreneurs – a free international initiative that aims to provide them with useful digital and business skills which are essential in today's world.
Digital skills increase a person's employability or her entrepreneurial success
The program is aimed at young mothers who are currently inactive and unemployed while also busy caring for children. The idea is to equip them with digital and business skills that would help them re-enter the labour market at a stronger position and having more confidence or even develop their own business ideas and make them successful.
In the next two years, some 1050 young women from 7 EU countries are expected to take part in 2-month training programs. They will join the 500 other women who have already benefitted from such courses in previous editions of the program.
This training, which will begin on 5 October, is seen as very fitting for the circumstances arising in the wake of the ongoing coronavirus epidemic which has made staying, studying and working at home necessary.
Classes will be imparted online, and sessions will be recorded for subsequent viewing. Participants will get the chance to learn web development and become proficient in the use of programs and applications, such as WordPress, Canva, WooCommerce, Facebook Marketplace, Instagram Shopping and WhatsApp Business. All of these have become essential these days for the organization, creation and promotion of a digital business.
The women will also get the chance to communicate with experts in different business sectors and participate in workshops and exclusive working events. They will also get access to a panel of mentors who will give them advice and guidance on their particular business ideas.
Funding for the international program is provided by the governments of Ireland, Liechtenstein and Norway. Candidates can apply by 27 September by going on the programme's website.
TheMayor.EU се обявява против дезинформацията и разпространението на фалшиви новини. Ако сте попаднали на такива примери, пишете ни на info@themayor.eu