Преведена на:
Сподели статията
The Athens Fancy Women Bike Ride is coming
On 22nd of September the event will ask for cycle safe cities
21 септември 2019, 17:00
Monika Dimitrova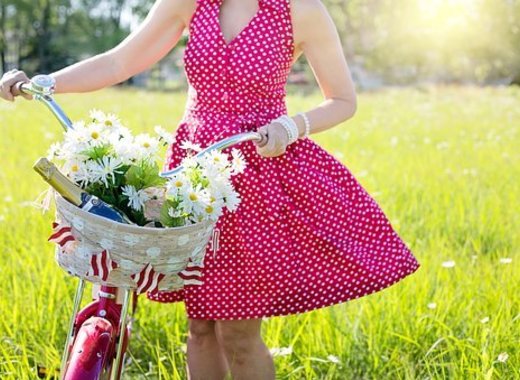 Women in 120 cities all over World will celebrate the joy of cycling tomorrow, 22nd September 2019. In the Greek capital the event will start at 17:30 at Plateia Jacqueline de Romilly. The initiative which started as an ordinary bike ride with friends, has evolved into a big movement. The Fancy Women Bike Ride provides the occasion to give more visibility to women in the society and to ask for cycle safe cities. The event is a a call to all those women who just want to be visible on the streets, in the city, in the society. It is an annual ride of woman reclaiming the streets to celebrate the freedom of cycling. It is a short ride and has a dress code: "Fancy or Chic"
The event is organized by women who are eager to promote cycling to their peers. The aim of the organization of the ride is also to ask local authorities to increase safety on roads, create urban cycling infrastructure and plan bike-friendly services. The Fancy Women Bike Ride is a great opportunity to experience the streets where colorful women on bikes will replace cars.
TheMayor.EU се обявява против дезинформацията и разпространението на фалшиви новини. Ако сте попаднали на такива примери, пишете ни на info@themayor.eu