The solidarity fridge – a solution with social and ecological impact
By acting upon the initiative of the children's local council in Lille, the city is set to have one in each neighbourhood
14 август 2019, 19:30
Aseniya Dimitrova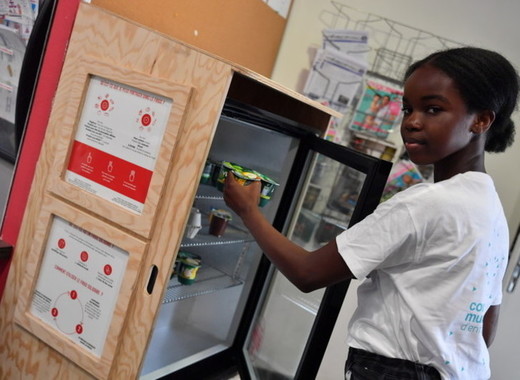 Източник: City of Lille
The solidarity fridge is an invention so simple and so meaningful at the same time. This is a self-service, freely accessible fridge, located in public places. Usually, the food is provided by local individuals or businesses that have products in perfectly edible condition in excess, which would otherwise be wasted. For example, unsold food prior to its expiration date from nearby supermarkets or restaurants, fresh products that households are unable to consume, etc. Once placed in the fridge the food becomes freely available to the disadvantaged persons who need it the most.
It is believed that the idea was born in Berlin and quickly spread to France. And if the first such fridge in France was installed by the restaurant owner Dounia Mebtoul, it is not always the business that drives the positive change. Interestingly, one of the successful participatory budgeting projects in Lille for the past year was related exactly to the introduction of solidarity fridges. The children's local council in the French city presented a project that previews one such fridge in each neighbourhood. With 12 fridges installed so far, the locals see it both as a gesture of solidarity, but also as a convenient way to prevent food wastage.
Like the article? Subscribe to our newsletter to receive the latest from the EU cities right into your inbox.