Training of Fuengirola firefighters stands tall
The local Fire Station will be equipped with a training tower
20 октомври 2020, 20:30
Tzvetozar Vincent Iolov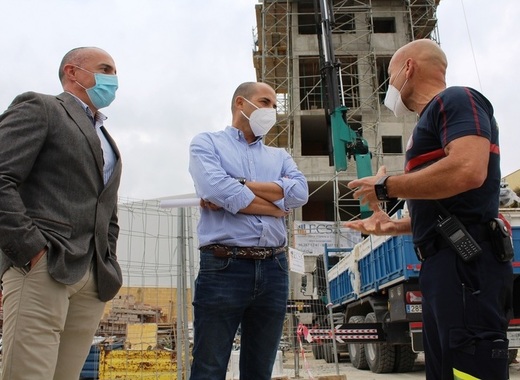 Източник: Ayuntamiento de Fuengirola
Earlier today the municipal website of Fuengirola informed the public that the Fire Department in the Andalusian city will get a new addition. The addition in question concerns the building of a five-story tower which will be used for specialized training so that local firefighters and rescue corps will be better prepared to respond to incidents happening at higher altitudes. The tower, whose construction begun on 27 July and is expected to be finished in November, will be located at the Fire Station.
Necessary skills for modern cities with high-rise buildings
The construction of the new facility was awarded to Ecsa Obra Pública y Civil S. L. for a budget of nearly 186 000 euros. It will allow the rescue professionals to train and maintain a variety of skills which are necessary for the high-risk emergency situations common to their profession.
Some of the training activities that will be carried out there are as follows: access to balconies and windows using ladders or stairways, the installation of hoses in the stairwells, evacuation of injured people on stretchers, façade scaling with the help of the fire truck ladder, interventions with autonomous air equipment, pulleys to raise and lower loads and other manoeuvres which are performed for rescue operations at great elevations.
"We are talking about a five-story infrastructure, which is equivalent to about nineteen meters of height, and in which our firefighters will be able to mainly train for risk situations at an elevation. Fuengirola has many tall buildings and it is necessary for the staff of the corps to have the best training and learning to respond effectively to the risk situations that can occur in high-altitude buildings," said José Sánchez, the Councilor for Works and Infrastructures in the city.
This building comes as an addition to the recently purchased automatic ladder firetruck which was purchased by the Municipality for the firefighters for the sum of 1.5 million euros.
TheMayor.EU се обявява против дезинформацията и разпространението на фалшиви новини. Ако сте попаднали на такива примери, пишете ни на info@themayor.eu