Vienna sets up fund to finance new economic activity
A total of 75 million euros are being set aside for a new "economic offensive"
14 януари 2020, 11:30
Anton Stoyanov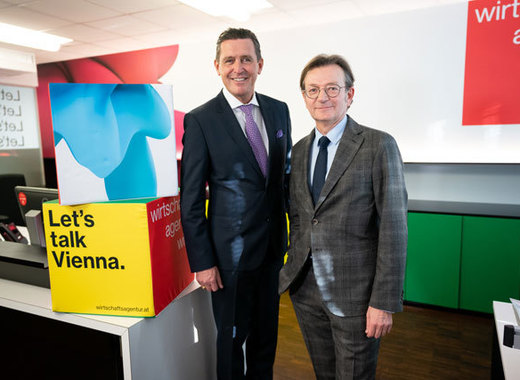 Източник: City of Vienna
Local authorities in Vienna, alongside the Vienna Business Agency have set up a new action plan to stimulate economic activity within the city. The two partners will collaborate within the framework of the Vienna 2030 economic strategy and will be implementing projects in three key areas that have been deemed of vital importance for the Austrian capital's future development.
Investment priorities
The three main focus areas for this year's economic offensive programme are as follows:
Food production – authorities believe that food production within the capital should not only be passively promoted but specifically encouraged by the relevant parties. The city wants food producers in Vienna to carry out their business in innovative, sustainable and smart ways. To that end, the action plan envisages an investment of around 7 million euros.
Digitalization – companies and businesses, and specifically smaller enterprises, should no longer fear the adverse effects of digitalization. By implementing a wide range of solutions and methods, businesses should become more resilient to the changing times. Furthermore, Vienna local authorities want local IT firms to become even more competitive and to become trailblazers in developing new technologies. For that purpose, projects in the field can be financed by up to half a million euros each.
Development – creating suitable space for growth and business development is of vital importance for the economic prosperity of the Austrian capital.
The current action plan builds on the successes achieved during the previous period between 2010 and 2019. During those years the Vienna Business Agency managed to either create or save a total of 33,708 jobs in no small part thanks to direct funding provided to individual projects and ideas.
Local authorities in Vienna believe that the 2020 economic offensive will lead to great benefits for the citizens of the Austrian capital. As Peter Hanke, member of the Vienna City Council put it "With our priority projects, we want to provide targeted impulses to stimulate the Viennese economy and this year we are making a total of 75 million euros available. We handle the tax money of the Viennese carefully and efficiently."
TheMayor.EU се обявява против дезинформацията и разпространението на фалшиви новини. Ако сте попаднали на такива примери, пишете ни на info@themayor.eu