Преведена на:
Сподели статията
Vila Nova de Poiares is a quiet, peaceful rural place, with lots of facilities that provide quality of life and wellbeing
Interview with Artur Santos, Deputy mayor of Vila Nova de Poiares in Portugal
11 август 2020, 09:30
Monika Dimitrova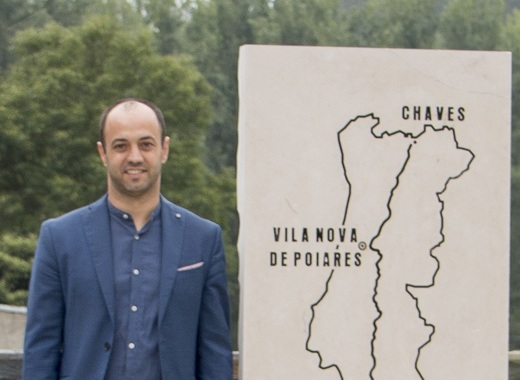 Източник: Vila Nova de Poiares Municipality
Artur Jorge Baptista dos Santos was born in 1981 in Coimbra. He studied in Poiares until the 12th grade then went to Coimbra where he completed his PhD studies in Sport Sciences in 2015. He has also attended postgraduate programs in Positive Parenthood – Nordic Model and in Municipal Financial Management.
In 2009 Artur Santos was elected municipal councillor and from 2013 he is a deputy mayor of Poiares. Currently, he is responsible for the areas of International Relations and Projects, Forests, Environment, Social Action, Health, Education, Sport, Activism and Youth.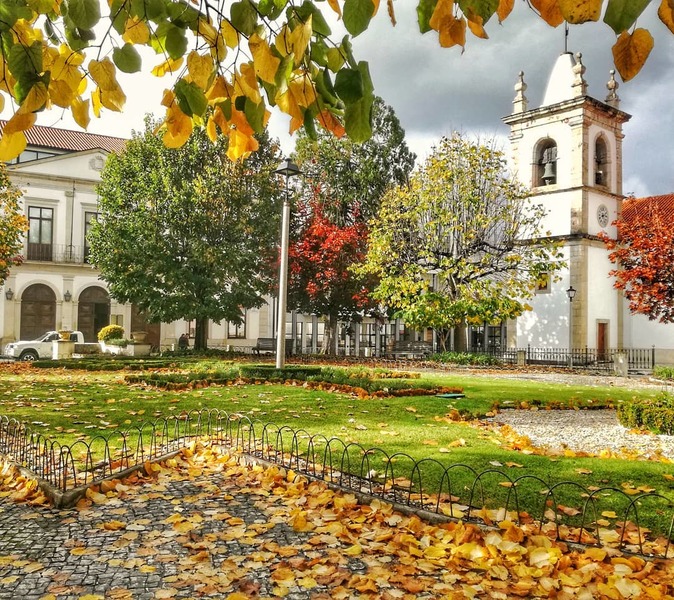 Poiares has abundant sceneries of great beauty, both architectural and natural. Photo by Vila Nova de Poiares Municipality
Mr Santos, please describe the beautiful municipality of Vila Nova de Poiares in a few sentences.
I like saying that Poiares is an enchanted valley crossed by a water stream with the Mondego river and the Alva river defining part of its limits, with the Carvalho mountain standing between us and the city of Coimbra, and the beautiful sceneries of the Lousã and Estrela mountains. The people of Poiares are warm and welcoming, we have excellent restaurants and dishes, namely, barbecue chicken, Negalhos, Arroz de Bucho, and Chanfana - the queen dish of our gastronomy.
Poiares got its name from 'poia', meaning 'rest' and 'ares', meaning 'air' because it was a place where travellers used to stop and rest. We have been a territory crossed by travellers since ancient times. Nowadays this is evident by the presence of the longest tourist route in Europe - the National Road N2. Nearby Fraga Valley counts with several outdoor swimming pools, climbing walls and hiking trails that enchant us in the summertime.
Moreover, we have excellent commerce and industry, with some of the companies considered national and international leaders. This is a quiet, peaceful rural place, with lots of facilities that provide quality of life and wellbeing.
You are responsible for the EU and international relations of Poiares. Which municipalities have served you as models of experience and good practices during this difficult period of the Covid-19 pandemic?
Our municipality has a long tradition in migration, both incomers and outgoers, which helped us to foster connections and develop strong national and international links. Our source for drawing experience and practices was the Intermunicipal Community of Coimbra Region, due to its proximity and the need to articulate and standardize intervention among neighbouring municipalities.
Furthermore, this year marks 30 years of our first town twinning with the Municipality of Douchy-Les-Mines (France). Since then, we have also twinned with Miélec (Poland) and with some municipalities outside of Europe, thanks to the Portuguese relations with Lusophone African Countries and East-Timor. So, these are our closest international partners with which we share experiences and good practices.
Nevertheless, we follow several international platforms, such as the European Commission, the European Committee of the Regions and the European Economic and Social Committee from where we can reach different municipalities and learn good practices.
Some ideas came from the city of Kuopio, which is focused on well-being, by providing exercise videos for individuals, indoor & nature activities. From the city of Milan, we learned the importance of giving more information about European support and dynamics in times of crisis.
There is even the case of stronger articulation between Catalonian entities, in areas such as health, social action, civil protection and administrations. This sharing of experiences and good practices helps us define and improve local intervention.
What will the summer of 2020 be like in Vila Nova de Poiares? How will the local tourism industry restart its work?
The 2020 summer in Vila Nova de Poiares will certainly be different due to the pandemic constraints. These raised new challenges on how to develop activities and use summer facilities in different ways.
The traditional summer town festivals, which provide so much life, joy and fraternization between people, will not take place. The open-air swimming pools will have a limit to visitor numbers, allowing only 150 persons at a time, who will have to wear masks and disinfect their hands.
Our kids summer camps were adjusted to meet the guidelines from The General Health Coordination, by using different facilities, having smaller groups and mirror groups. We had to cover a longer period to help parents balance the demands of work with their children's summer vacations.
Some events will have a limited number of participants or will be attended inside cars under a drive-in system. We had to cancel our biggest event POIARTES, the annual fair of handicrafts, gastronomy, commerce, industry and goat farming.
Nevertheless, there are other opportunities on offer, such as our natural open spaces, so we are launching three hiking trails: "Serra do Carvalho", "Ribeira de Poiares" and "Viver o Alva – the Great Route of Alva", together with 40 rock climbing routes (ranging from easy to hard). Those are good reasons for people to stay active in places which are not densely populated.
As for the tourism industry, we can say that we rapidly adapted to the new situation, with accommodations, cafés and restaurants getting the 'Clean and Safe' Seal from Tourism Portugal which distinguishes tourist activities compliant with hygienic requirements for the prevention and control of COVID-19 and other possible infections. Our main tourism is related to gastronomy, and to that end, the restaurants also provide outside tables and takeaway services to affront these challenges.
We are working to increase safety so that people can feel at ease, and life would return as close to normal as possible.
What about cultural and sports programming this year? How has the coronavirus pandemic affected the annual calendar of events?
As I already briefly mentioned, the coronavirus pandemic has severely affected our annual agenda. In the beginning, we cancelled Easter youth camps, theatre and music events, sports competitions and access to facilities.
Only at the beginning of June did we return back to 'normality'. Nevertheless, events that involve more than 10 people are not yet possible. These include the popular marches of Saint John, Poyares Rotações – automobile fair and car races, Remake of Old Market, Volleyball Summer Camp, Rony Lopes Tournament, Youth and Elderly Summer Camps at our Bathing Site, Summer festivities and POIARTES...but we will see what will happen after the summer.
This has had a huge impact on the institutions and individuals, causing educational, social, economic and health problems. Because of that, we developed emergency measures to support the cultural and sports entities, so that they can thrive through this phase.
Some of them adapted their activities and organized several events online. For example, we achieved higher participation in our annual event – Conference of Football Goalkeeper Coaches, with more than 1.000 participants for three days.
Other activities were provided by our partners, for example:
"A Música Portuguesa a gostar dela própria" (Portuguese Music Learns to Love Itself or MPADGP), collected our local music heritage and made it available on digital platforms;
Icreate – Elderly Friends Club and Friendship Route developing an App for seniors to maintain contacts, social support, educational and cultural activities, which also provides for regular visits and contacts with elderly people (keeping in with health recommendations). Obviously, this is not as it used to be, but it is still a possibility to stay active, connected and care for one's social and mental health.
The municipality is implementing numerous socially-oriented initiatives. Please tell us about the most important ones among them.
The pandemic obliged us to adapt and to take extraordinary measures, some immediate and others more remote, in order to face the negative impacts. In this way, our Municipality implemented the following exceptional measures:
"Não Saia de Casa, Nós vamos Lá"(Do not leave home, We'll go to you) – it was initial support for the elderly, the disabled and infirm people, (or those in other socially risky situations), who do not have a close family support network and needed help to get basic and essential things, such as food and medication;
Food Vouchers – for socially supported students that usually have their meals at school and who were inhibited from gathering in school facilities. These vouchers allowed the reinforcement of family food support with less travelling and social contacts.
Psychology Support – In partnership with the local health centre we provided phone helplines, video calls and the consultations with a psychologist in order to meet the emotional and psychological needs of the residents.
Ensino à Distância (E@D) (Online Teaching) – working with school, parental and other associations, parishes, and individuals, we acquired and lent several computers with internet accesses so that students could have remote classes.
Fewer invoices – we waived several taxes (e.g, parking, terrace) and reduced others (e.g., water and waste removal – through the recently founded Empresa Intermunicipal de Ambiente do Pinhal Interior (APIN). This lightened the economic impacts on families and companies.
Apoiar o Comércio Local – supporting the local business is one of our concerns, not only because of the economic but also because of the social impact. Our Entrepreneur Cabinet helps the local entrepreneurs to apply for grants or funding sources, we offer protective materials (e.g., masks, sanitizer) and we also provide image consultancy and support to adapt the businesses to online presence and sales, leading to e-commerce and digitalization.
Social Institutions Support – we give support with protective materials to institutions that provide residence to disabled and elderly people and also to the child and youth care home. We also provide coronavirus screening tests to the institutions' personnel. This allows for reducing risks of coronavirus transmission.
COVID-19 Emergency subsidies - to provide financial support to families, entrepreneurs and local associations that experienced a reduction of income or elevation of expenses due to the coronavirus pandemic.
What are your thoughts on TheMayor.EU portal as a unifying platform for European municipalities and how can it be useful to you and your citizens?
My first thought about TheMayour.EU was - "great platform to have regular information about other European municipalities". Through this portal, we can have access to other international initiatives, know how other municipalities resolve their community problems, and perform benchmarking. Moreover, it gives us an opportunity to disseminate our own ideas and actions.
In times of disinformation and misleading it is important to have platforms that help to inform our citizens and exchange experiences within the European Union. Europe influences local policies but it can also be influenced by local citizens and politics, through the different processes of European participation.
I think that citizens should have a better knowledge about European decision-making and it is great that people in different parts of Europe are working to provide better living conditions for all European citizens and citizens from different parts of the world.
What are the main goals that you are planning to work on in the near future to make Vila Nova de Poiares a better place for living?
We are planning a major renovation of the town centre, namely our marketplace and streets. To crown this, there will be a large green park for our community based on the themes of family, water and forests. Investments will also be made to raise the capacity of the industrial area to provide more jobs.
Our development program is centred on local products with the motto "Poiares – Capriland" through which we promote the forests, agriculture, goat farming, gastronomy, tourism, nature, innovation and quality of life in our rural area, facilitating a smart connection to the world, to the people and the environment.
To find out more about Vila Nova de Poiares, visit the profile of the municipality.
TheMayor.EU се обявява против дезинформацията и разпространението на фалшиви новини. Ако сте попаднали на такива примери, пишете ни на info@themayor.eu