Mödling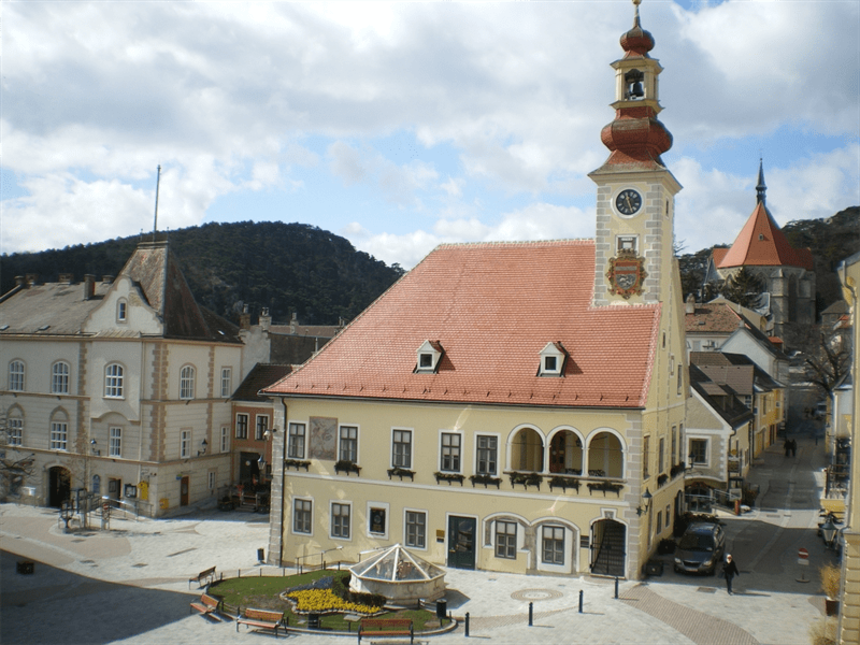 Zdroj: Mödling Municipality

Mayor
Hans Stefan Hintner
Životopis
Historie města
The town can be proud of its connection to settlements dating back to the Neolithic Age. Ever since then, not only has the town evolved but so has its name, meaning "slowly running water". 8 September 903 is a memorable date, as then the town was officially mentioned in a document for the first time. Several years later the town was destroyed but was resettled. Centuries later the Ottomans razed the town yet again, afterwards, the Black Death killed many in 1679. Still, Mödling managed to survive, the population rose and successfully rebuilt its heritage.
In 1343 the town was granted the rights to be a Market town by Duke Albrecht II and in 1875 it was officially declared a city.
Mödling is the capital of the Austrian district of Mödling. It is located approximately 14 km south of Vienna. Woodland occupies much of the municipality, which is part of the Föhrenberge 'Pine Mountains'. The population is 20,426 (2010).
City Hall

Address: Pfarrgasse 9, 2340 Mödling
Most of the economy in the city is today sustained by SMEs. During the old days though, several large industries had established their plants here because of the convenient rail-connection. The biggest ones have moved to Wiener Neudorf into the 'Industriezentrum Niederösterreich Süd'.
Shopping City Sud (SCS) is one of the largest shopping centres in Europe. It is located within the boundaries of the district of Mödling, south of Vienna.
TOURISM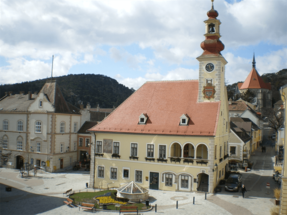 The Mödling area in the Vienna Forest is rich in old castles (Burgen) and ruins. Of the castles Castle Liechtenstein is the most famous and biggest among them. It was owned by the wealthy family who later founded the eponymous principality. Burgruine Mödling is one of the oldest ruins in the area, dating back to the 11th century. The Black Tower (Schwarzer Turm) looks out over downtown Mödling from the Calendar mountains. It was built more than 200 years ago and nowadays is private property. There is also a 200-year-old amphitheatre nearly buried in the woods. It was built in the same period as the Black Tower and served as an important cultural centre for the local population.