Find out why September is the ideal month to visit Santorini
Be smart and enjoy the perfect conditions for taking a dip in the relaxing waters of the Aegean
sobota 14. září 2019 20:00
Monika Dimitrova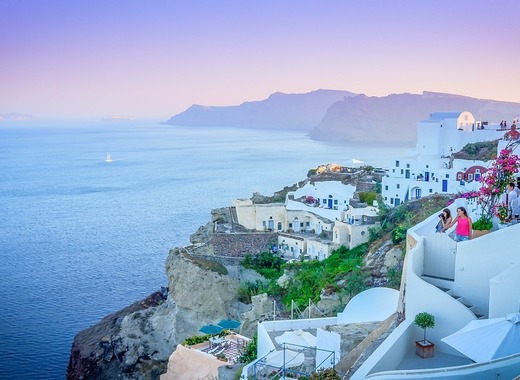 The high tourist season in the Greek island of Santorini begins in early June and continues until late August. These are the times during which the peak summer crowds indeed do take over this spectacularly beautiful island. In fact, the main tourist season on Santorini, or any other Greek island, only really lasts from late May to mid-October. It is definitely worth experiencing the island during autumn, not only for the glorious September weather. Santorini temperatures in the first month of autumn typically range from 20 degrees to 28, while the sea reaches its ideal temperature of approximately 25 degrees, which create the perfect conditions for taking a dip in the relaxing waters of the Aegean. Another bonus given by this lovely island is that rain during this month is highly unlikely.
Visiting such a glamorous island when the peak summer season is over offers a great range of advantages. You can enjoy best-quality services when it comes to accommodations and great offers. You will also enjoy fine dining at more reasonable prices. Another reason why you should visit Santorini during the month of September is the opportunity to shop high-end products at surprisingly affordable prices.
Like the article? Subscribe to our newsletter to receive the latest from the EU cities right into your inbox.