Dubrovnik to introduce foreign cruise ships tax
The new regulation will enter into force from January 2021
lørdag d. 5. oktober 2019, 17.00
Monika Dimitrova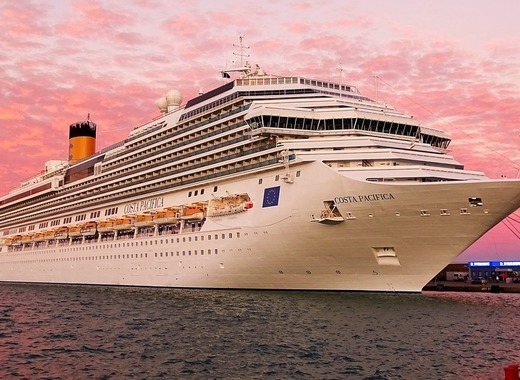 Dubrovnik Municipality announced that it will introduce a charge on foreign cruise ships expected to come into force at the beginning of 2021. The new tourist tax will be between HRK 2,000 and HRK 40,000 per vessel, depending on the passenger capacity. The tax will be enforced when the ship is moored at a port or anchorage in the Dubrovnik area. The decision to introduce a fee for cruisers was made by the City Council of Dubrovnik in September this year. The revenue generated by the fee will be spent by the the City of Dubrovnik on improving the municipal utility infrastructure. Dubrovnik has been looking at different ways to deal with overcrowding problems and has been under pressure to introduce similar measures to deal with it.
The estimated minimum amount of tourist tax per boat will be HRK 2,000 for cruisers with a capacity of 50 to 200 passengers, while for those with a capacity of 201 to 500 passengers, the fee will be HRK 5,000. For cruisers carrying between 501 and 1000 passengers the tourist tax will be HRK 10,000, and for those with 1001 to 2000 passengers - HRK 20,000. The highest tourist taxes of HRK 30,000 and HRK 40,000 will be paid by the largest cruisers with a capacity of 2001 to 3000 passengers, and those ferrying over 3001 passengers respectively.
Like the article? Subscribe to our newsletter to receive the latest from the EU cities right into your inbox.