Lisbon picks up efforts in providing affordable housing
A former barracks in the city will be transformed into hundreds of dwellings for the most vulnerable citizens
søndag d. 31. maj 2020, 20.00
Anton Stoyanov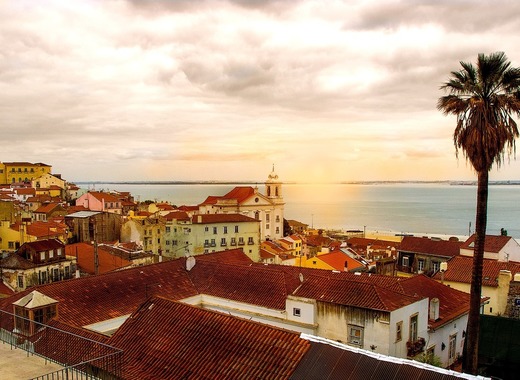 The struggle for affordable housing is a never-ending battle in larger European metropolises. The process of rapid urbanisation and the expansion of cities and their role in modern societies has led to a significant reduction of available housing at affordable prices, thereby impacting the most vulnerable members of our societies.
That is why local governments from all across the continent are doing their utmost when it comes to helping the homeless by finding them places to live in or keeping property and prices down by any means necessary. The most viable and the most used solution, however, is the creation of brand-new dwellings meant specifically to be used by the disadvantaged.
Lisbon continuing on the path towards affordable housing
The Portuguese capital has been taking great interest in providing lodging to its homeless and vulnerable population in the past, and it has no plans of stopping any time soon. The most recent initiative of the City Council has been to greenlight the transformation of an old GNR barracks into a massive housing project meant to create some 240 dwellings as well as services to accommodate the elderly and to provide social and commercial opportunities.
The transformation was first hinted at three years ago when the barracks were included in a list of properties meant for transformation and rehabilitation that will then be turned into affordable housing with controlled prices lower than the ones at the market. The grounds span a total of 22 thousand square metres and were in use until 2015 at which point the GNR dropped the facilities and they entered into a state of degradation.
By making use of the grounds, the Lisbon City Council is not only acting responsibly in the name of its most vulnerable constituents but is also actively working for the preservation of a part of the city that would otherwise have fallen into complete disuse and mismanagement. The new dwelling and social services that will be on offer will most certainly be of great aid to the residents of Lisbon who have been struggling with keeping up with rent payments and are in need of help from authorities.
TheMayor.EU stands against fake news and disinformation. If you encounter such texts and materials online, contact us at info@themayor.eu