Verfügbar in
Artikel teilen
Bulgaria introduces new anti-COVID restrictions
Bars and discos are closing, high school and college students study entirely online
Mittwoch, 28. Oktober 2020, 13:10 Uhr
Monika Dimitrova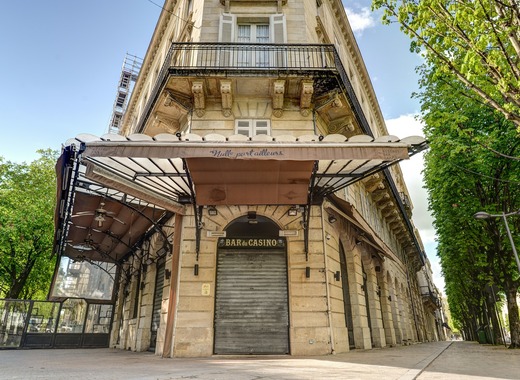 New measures against the coronavirus in Bulgaria come into force today at midnight. For two weeks, attendance classes in the high schools and in the universities will be terminated. The Minister of Health, Kostadin Angelov informed that high school and university students will study entirely online. Extracurricular activities, as well as language schools and educational centres, are also suspended.
New restrictions for a period of two weeks
The number of people in seminars, exhibitions and other events is limited to 30 people. In theatres, cinemas and concerts, the audience capacity is reduced to 30%.
Indoor and outdoor sporting events will be held without an audience. An exception is allowed only for the upcoming international tennis tournament Sofia Open, as the viewers will be seated with a distance of two seats apart.
Bars, discos and nightclubs across the country will be closed for 14 days. In restaurants, one table can have a maximum of 6 people, and the distance between the chairs of the individual tables should be at least a meter and a half.
The introduction of the new measures is due to the record number of newly infected in recent days in the country. The Health Minister also warned, in a Facebook status, that severe winter months are awaiting Bulgaria and the risk that the health system will collapse is more than real.
He also stressed that the attention and efforts of the authorities are now focused on medical institutions and work is underway to restructure them. At the beginning of the week, an order was issued to suspend the planned surgeries throughout the country.
TheMayor.EU steht gegen falsche Nachrichten und Desinformation. Wenn Sie online auf solche Texte und Materialien stoßen, kontaktieren Sie uns unter info@themayor.eu