Free museum access in Marseille until January
Exceptional evening visits and outdoor cinemas enrich the post-lockdown cultural offer
Mittwoch, 05. August 2020, 21:30 Uhr
Aseniya Dimitrova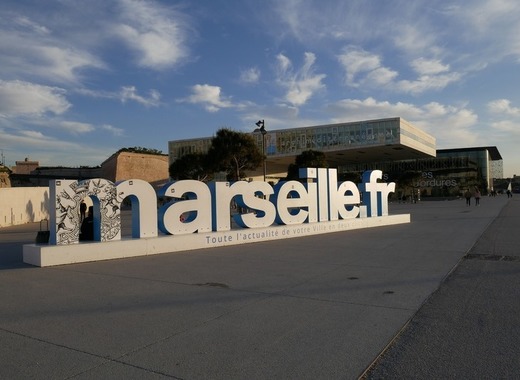 Marseille has prepared a wonderful surprise for its citizens, namely – free museum access until the beginning of January. What is more, the second-largest city in France has a list of new and exciting cultural experiences for the summer.
Culture – the best medicine for the lockdown blues
With the reopening of its museums after the coronavirus lockdown, the "oldest city in France" decided to extend the free access to municipal museums. So far, free entry was only available on the first Sunday of every month and every day for children under 18, and EU students aged 18 to 26. However, as of recently, it will be possible for a much wider audience to enjoy cultural offerings.
As the Municipality of Marseille announced at the end of July, it is granting exceptional free admission to the permanent collections and exhibitions of all the museums (with the exception of the one on mythical stopovers in the Mediterranean at the History Museum) until 3 January 2021.
This gesture is meant as an opportunity for all Marseille residents to discover or rediscover the richness of the local cultural establishments and to enjoy museum family tours after the lockdown. The city authorities remind everyone that the reopening of cultural institutions, authorized by the Bouches-du-Rhône Prefecture, was carried out in accordance with the health instructions in force, namely:
Wearing of a mask on the museum premises;
Respecting protection measures and social distancing;
Management of visitors flow and circulation;
Gradual reopening of all museums.
For more information about the participating institutions, the permanent and temporary expositions and their working hours, visit the Museums of Marseille page.
In addition to making the cultural offer more accessible, Marseille is also making it more attractive. One evening per week until Friday, 21 August from 6 p.m. to 10 p.m., the museums will offer exceptional evenings. Outdoor cinema screenings are also organized as part of the 25th Ciné Plein Air Marseille festival, in partnership with Ciné Plein Air and Le Tilt.
Providing free and extended access to culture is certainly one of the best ways to lift the spirit of local residents after months of lockdown as well as to bring the cultural sector back to life.
TheMayor.EU steht gegen falsche Nachrichten und Desinformation. Wenn Sie online auf solche Texte und Materialien stoßen, kontaktieren Sie uns unter info@themayor.eu