Heraklion to offer free guided tours to visitors
The municipality wants to help people get engaged with local culture and heritage
Mittwoch, 22. Januar 2020, 14:30 Uhr
Anton Stoyanov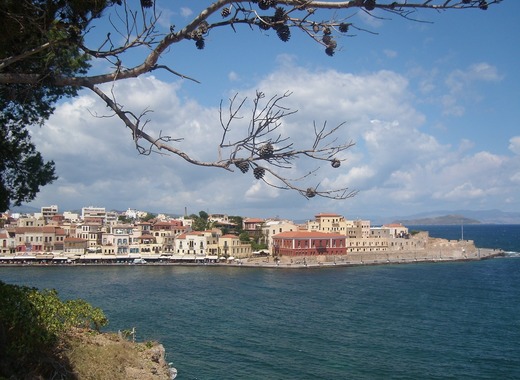 Local authorities in the Greek city of Heraklion have announced their plans to begin offering free guided tours to residents and tourists who are eager to explore what the region has to offer.
The capital of the island of Crete boasts a rich history, intertwining the heritage left by many different civilizations – ancient Byzantines, Ottomans, Arabs, Minoans and Venetians. The unique historical circumstances of the location have turned the island into one of the most important and sought-after tourist destinations in all of Greece.
Providing visitors with all they need
The free guided tours will be held every Wednesday and will start at 11:00 AM near the municipality's Info Point kiosk at the very centre of Heraklion, at Nikoforou Foka Square.
Other than that, the municipal-led tours will have flexible schedules and will be ready to meet the needs of tourists and visitors who face particular challenges and have specific requests.
The main destinations that the tours will touch upon are the most famous landmarks of Heraklion – including the wide array of historic fountains and Venetian monuments, as well as the city's many museums. Another main focus will of course be the historical churches that are spread across the urban landscape.
And since one can't really properly enjoy a trip on an empty stomach, the municipality's tour guides will also be giving visitors a brief overview of Heraklion's best restaurants that offer traditional Cretan cuisine.
The latest move by the municipality is part of the local administration's wide-ranging approach to improving the tourism sector in the city. Authorities have been working alongside tourism and travel agencies and have successfully been improving every aspect of one's travel – all the way from one's arrival to their departure.
The tight bond created between businesses and authorities has been one of the driving forces behind Heraklion's tourism surge, according to the city's mayor Vassilis Labrinos.
TheMayor.EU steht gegen falsche Nachrichten und Desinformation. Wenn Sie online auf solche Texte und Materialien stoßen, kontaktieren Sie uns unter info@themayor.eu