Available in:
Κοινοποιήστε το άρθρο
A spring below the Sakura: Orléans celebrates twinning anniversary with Utsunomiya
Three decades of friendship and cooperation between the French and the Japanese cities will be marked with a special three-month-long program
Δευτέρα 11 Μάρτιος 2019 11:30:00 EET, 868 impressions
Aseniya Dimitrova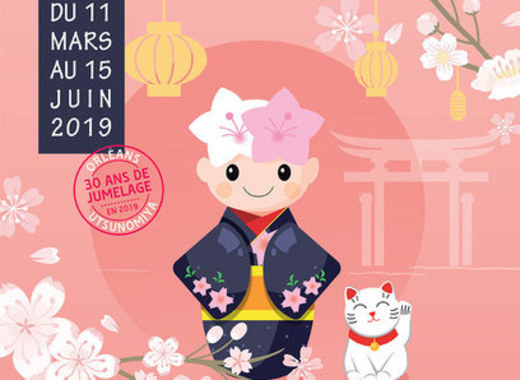 Πηγή: Orléans Métropole
Starting from today, 11th March until the 15th of June, two beautiful cities will celebrate the anniversary of their friendship. 30 years ago – back in 1989 - the French Orléans and the Japanese Utsunomiya have signed a twinning agreement, under the force of which multiple exchanges in the fields of education and sports have taken place. What is more, it is to be renewed later during the Jeanne d'Arc holidays this year and further extended with new fields of cooperation.
Under the topic "A spring under the Sakura", a rich animation programme will make it possible to discover the impressive cultural heritage of the twin Japanese city in Orléans. This week, the Japanese week begins, which will be followed by expositions, films, workshops, basic Japanese language courses, Mahjong games and conferences throughout the spring season, before being closed officially on 15th June at Martroi square. Headlines of this week's festive programme organized by the Japanese association in Orléans include photography exposition, Go games, Ichigodaifuku pastry workshop, competition and so much more.
Find full programme at Orléans Métropole