Available in:
Κοινοποιήστε το άρθρο
Munich goes nuclear in corona containment plan
Local authorities believe that people have stopped taking the threat of the pandemic seriously and are enforcing new measures meant to curb its spread
Τετάρτη 23 Σεπτέμβριος 2020 14:30:00 EEST
Anton Stoyanov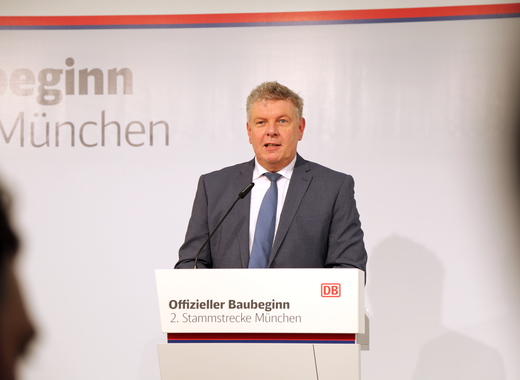 Πηγή: H-stt / CC BY-SA 4.0
"Unfortunately, the past few days have shown that caution is waning and not all people in the city recognize the dangers posed by the corona pandemic. That is why we have to take more drastic measures in view of the current development. I appeal to all Munich residents to adhere to these rules to protect our fellow human beings and ourselves." Those were the words uttered by Munich's mayor Dieter Reiter as he announced new anti-COVID measures in the city after the local incidence value of confirmed cases surpassed 50.
Combating apathy
Normalization of the pandemic has steadily grown into a real problem for administrations around Europe. As citizens were urged to learn to live with the disease, that did not necessarily lead to constant care and mindfulness of the related restrictions. With that in mind and as a result of such developments, local authorities in Munich are going all-out as they attempt to get the virus back under control.
According to the municipal decree adopted earlier this week, a number of measures are either reinforced, reintroduced or strengthened. Among them is the mandatory wearing of masks in select parts of the city centre. After officials observed many citizens breaking the rules, it is now mandatory to wear personal protective equipment in parts of the Old Town pedestrian area, including Schützenstraße, Stachus and Marienplatz, including Sendlinger Straße Introduce Sendlinger-Tor-Platz and the Viktualienmarkt
Furthermore, citizens and visitors of Munich will once again have their personal contact options limited. The new rules state that at most 5 people from a maximum of 2 households can be present in a single location. The change is also in force for members of single households, despite the rules allowing for up to 10 people to gather up until last week.
The local government is also clamping down on mass gatherings. The cap on attendants to weddings, funerals, birthdays, school graduation parties and club and party meetings is being reduced to 25 in closed spaces and 50 (previously 200) in open-air locations – and that is only if the organisers have taken all the necessary precautions.
It is everybody's job to keep others safe according to authorities and thus the need for more draconian measures will only increase if people do not obey the laxer rules that were previously in place.
TheMayor.EU stands against fake news and disinformation. If you encounter such texts and materials online, contact us at info@themayor.eu