Alphen aan den Rijn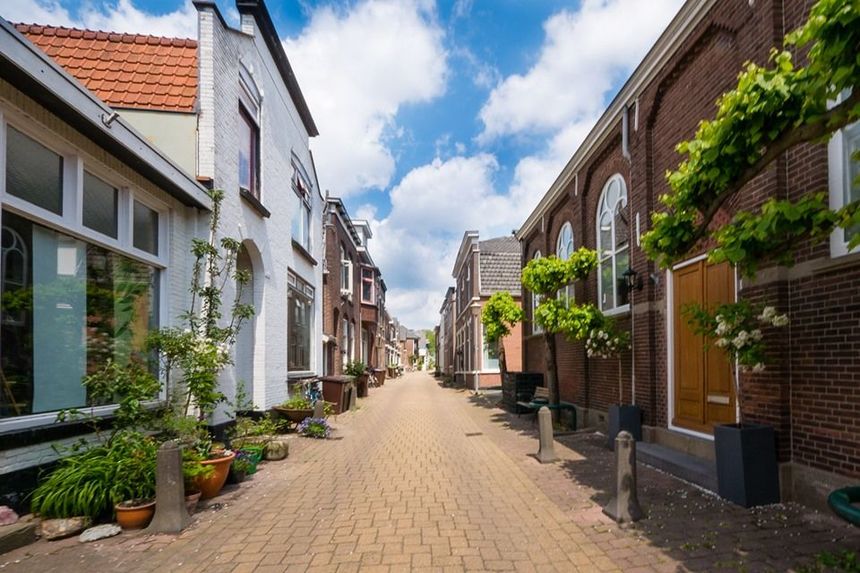 Πηγή: Gemeente Alphen aan den Rijn

Mayor
Liesbeth Spies
Βιογραφικό σημείωμα
Σύντομη ιστορία
Alphen aan den Rijn is a Dutch town and municipality located in the western part of the Netherlands, in South Holland province. On the banks of Oude Rijn river, the area around it is known as the Green Heart of the country.
The municipality of Alphen aan den Rijn was established in 1918 following the merger of Alphen, Aarlanderveen, and Oudshoorn and in 1964 – with Zwammerdam. It was in 2014 when the municipalities of Boskoop and Rijnwoude were included in its confines which resulted in doubling its area and considerable increase in population to exceed the 100, 000 persons.
Otherwise, the area is known to have been inhabited for more than two millenniums and became home to several Roman fortifications and castles. Over the centuries the riverside town has been an important commercial centre. Although it has always been a hub for trade due to its location, the city began to progress at high speed mostly in the second half of the last century.
The town and municipality includes the city of Alphen aan den Rijn and seven smaller villages (Aarlanderveen, Benthuizen, Boskoop, Hazerswoude-Dorp, Hazerswoude-Rijndijk, Koudekerk aan den Rijn and Zwammerdam) and the communities of Aarlanderveen, Zwammerdam, and Boskoop. Its population exceeds 110 000 inhabitants.
Town Hall

Stadhuisplein 1

2405 SH Alphen aan den Rijn,

The Netherlands
The global information and publishing company Wolters Kluwer has its headquarters in the town.
Tourism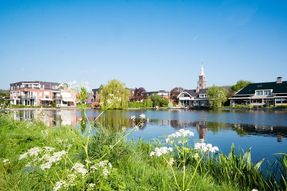 Πηγή: Alphen aan den Rijn
Around 100 municipal monuments are recognized in Alphen aan den Rijn. Additionally, there are 170 entries with national significance included in the National Monument Register. One national archaeological monument can be found in Lagewaard / Dorpsstraat in Koudekerk aan den Rijn with traces of a burial on the site.
Roman remains were found elsewhere in the municipality, mostly on the south side of the Rhine, which formed the northern border of the Roman Empire around 2,000 years ago. Along this border, called 'Limes' in the Latin language, there was a road, watchtowers and layers of forts and civilian settlements. Large parts of this route, which runs all the way from the sea to Germany, are nominated to receive UNESCO World Heritage status in 2021.
There are seven shopping centres, five weekly markets and nine tourist information points.
Museums and parks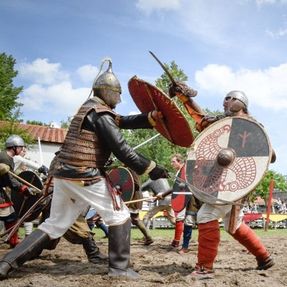 Πηγή: Archeon
One can find here the Archeon archaeological living museum that is more than 25 years old, the bird park Vogelpark Avifauna and the Zegersloot Recreation Park.