Amsterdam
Πηγή: Pixabay

Mayor
Femke Halsema
Βιογραφικό σημείωμα
Σύντομη ιστορία
The territory of Amsterdam has been inhabited since the 10th century. In the beginning the town was a fishing village. Historians believe that the city was given its status as such in 1300. Since then, trade in the city has flourished and it has been developing rapidly. An initial impetus for the development of the city as a major trade center was beer trade, mainly with Germany. Shortly after that, Amsterdam established itself as the most important trade center in the Netherlands. In 1345, Amsterdam became the center of religious pilgrimage before Protestantism was established. The city was loyal to Spain until 1578 when, pursuing commercial interests, it joined the rebelling factions. In the 16th century, Amsterdam's population began to increase, which required the reconstruction of the city and the development of its infrastructure. Amstedam is believed to be one of the first cities in the world to have street lighting - since 1667. In 1850, the city began to expand, and soon after that the Industrial Revolution began. Amsterdam's harbor was upgraded, the population showed huge increase in numbers, and this gave a new rise to the city's expanding limits and development.
Amsterdam, the capital of the Netherlands, is the most populous city in the country. Although it has the status of capital, the government institutions are in The Hague. Within the administrative borders of the city live over 850 000 people, and in the whole metropolitan area hosts about 2 410 960 people. Amsterdam is a municipality subject to the Dutch Municipal Law, but since 1981 the city has been gradually divided into semi-autonomous areas. In 2010, the areas were reduced to 8.
As the capital of commerce and one of Europe's top financial centers, Amsterdam is classified as an Alpha global city, of paramount importance for the development of the world economy. In 2012, Amsterdam ranked as the second best city to live in. The port of the city is the fourth largest in Europe. In 2014, over 94 million tons of cargo passed through there. Amsterdam also hosts the biggest cruise ships port with over 150 cruise ships every year. This is highly connected with the development of the tourist industry which is flourishing in Amsterdam.
Tourism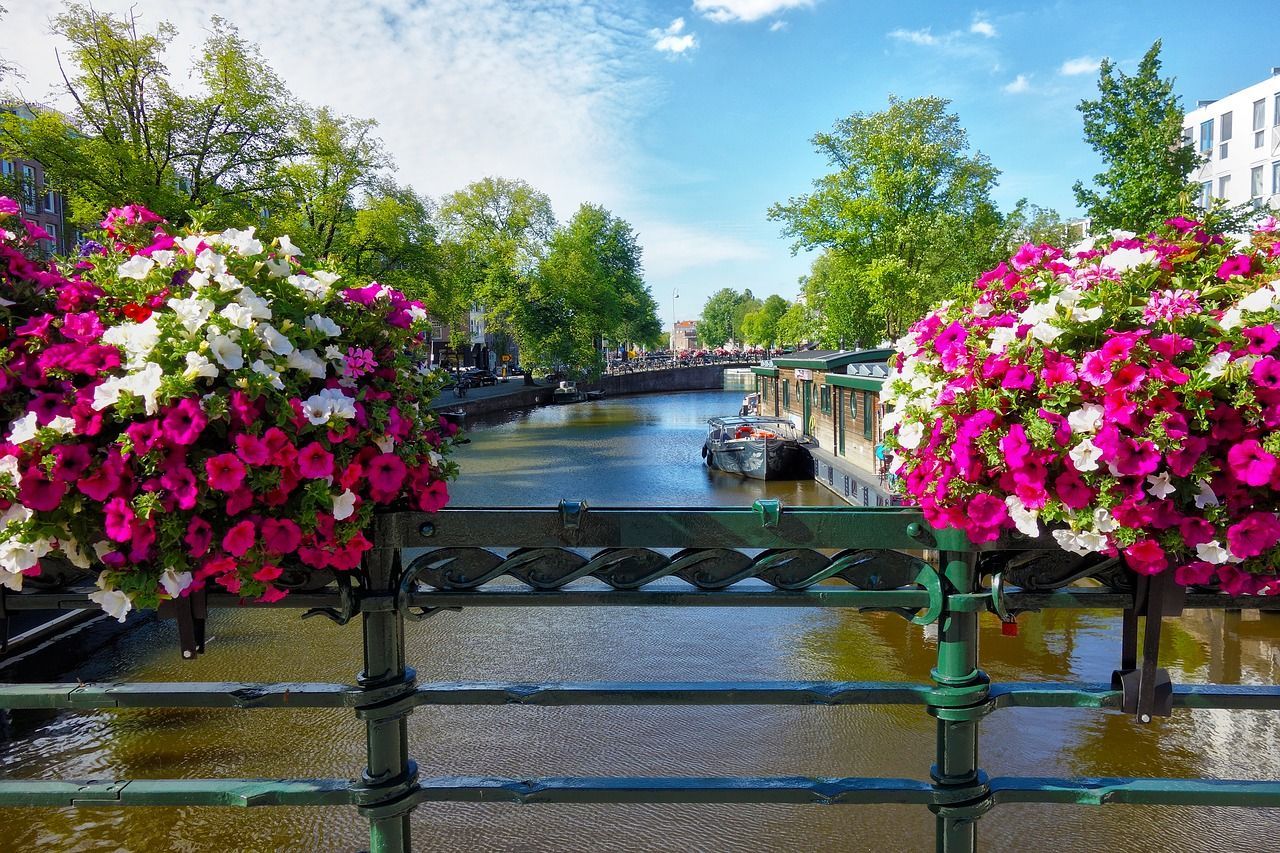 Πηγή: Pixabay
Amsterdam is one of the most visited European capitals. More than 4.6 million people visit the city each year, excluding the 16 million tourists who come only for a day. Among the most famous sights of the city are the Van Gogh Museum, the Rembrandt statue, numerous parks and cathedrals and historic monuments and quarters. The city hosts annual festivals and many other cultural events. Amsterdam is also famous for its bike based transportation and fantastic rent-a-bike system.