Lingewaard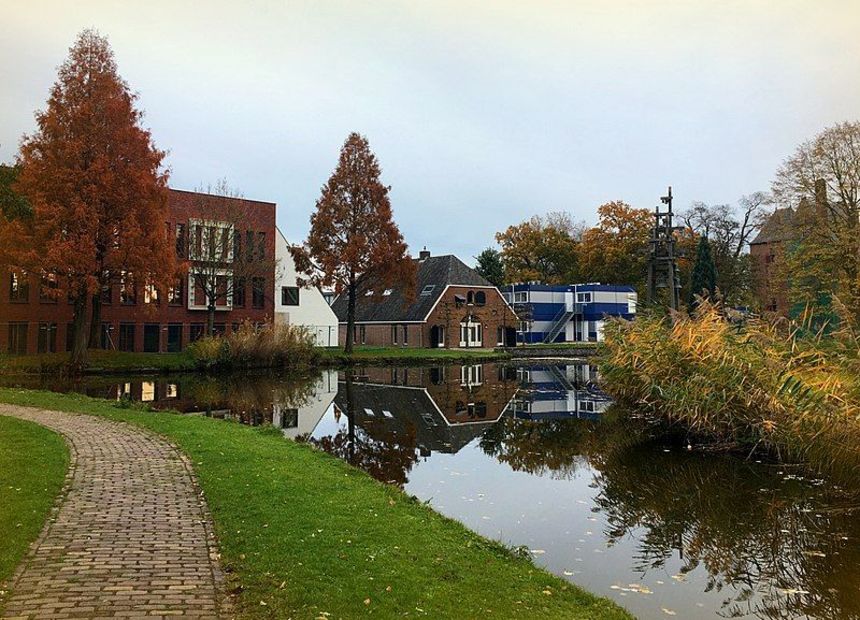 Πηγή: Town Hall of Lingewaard by Lendskaip on Wikipedia (CC BY-SA 4.0)

Mayor
Nelly Kalfs
Προηγούμενοι δήμαρχοι
Βιογραφικό σημείωμα
Σύντομη ιστορία
Lingewaard municipality has an almost two decades-long history, as it was formed in 2001. Its creation is the result of a merger between what used to be three separate municipalities - Bemmel, Gendt and Huissen. Initially named Bemmel after the largest of the three, it was renamed to 'Lingewaard' in a referendum.
Lingewaard is a municipality located in the Dutch province of Gelderland, in the eastern Netherlands. Its population as of 2020 counts 46,615 inhabitants (lingewaard.nl) and it has an area of 69.14 square kilometres. Its population is mostly concentrated in Huissen, Bemmel and Gendt.
Until 2015 it belonged to the Arnhem–Nijmegen metropolitan area.
City Hall

Kinkelenburglaan 6

6681 BJ Bemmel
Originally, Lingewaard was an area of greenhouse horticulture. The many horticultural businesses and the innovative glasshouse horticultural zone NEXTgarden are an important economic factor for the local development.
The ambition of NEXTgarden is to be the first climate-neutral horticultural zone in the country. Within NEXTgarden, Lingezegen Energy, a collective company of 14 horticultural enterprises, operates its own energy network.
Educational institutions and authorities in the region - Wageningen University, Radboud University, Van Hall Larenstein in Velp, the Economic Board and the Province of Gelderland contribute to Lingewaard's growth.
River area and floodplains
Πηγή: • The Linge river at Park Lingezegen, Bemmel by Havang(nl)
The municipality of Lingewaard is located in the De Gelderse Poort national landscape, at the split of the Rhine into the Waal and the Nederrijn (Lower Rhine) / Pannerdens Kanaal which splits into the IJssel as the Lower Rhine near Huissen.
The extensive floodplains along the rivers are particularly interesting from a natural and landscape perspective. From the dikes, the view over the water and the land is also impressive.
Doornenburg Castle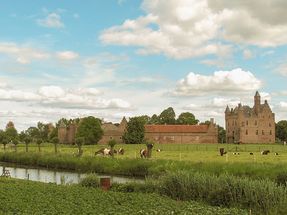 Πηγή: • View on Doornenburg Castle at Doornenburg by Michielverbeek on Wikipedia (CC BY-SA 3.0 nl)
This large, beautiful medieval castle is believed to be among the biggest and impressive medieval fortresses in the Netherlands. Behind the doors of the gatehouse and the strong weather walls surrounding the spacious courtyard there is a farm, a chapel and a residential tower.
The fact that De Doornenburg has a farm within its gates makes it a rather unique castle in the Netherlands. Guided tours are organized at regular times and additional tours are available on request outside of these set times.a
City museum "Hof van Hessen"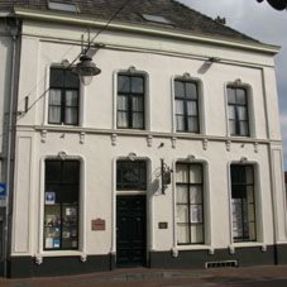 Πηγή: • City museum "Hof van Hessen" - huessen.nl
The museum, which is housed in the same building as the circle residence, has a large hall with a permanent exhibition. Within it one can find exhibits dating to the different periods in the history of Huissen, from prehistoric times to the present.