Available in:
Κοινοποιήστε το άρθρο
The Latvian "School for Success" is back on a tour through the country
With the principle goal of helping prepare young people for life in general, the School heads into its third year
Πέμπτη 11 Απρίλιος 2019 14:30:00 EEST
Anton Stoyanov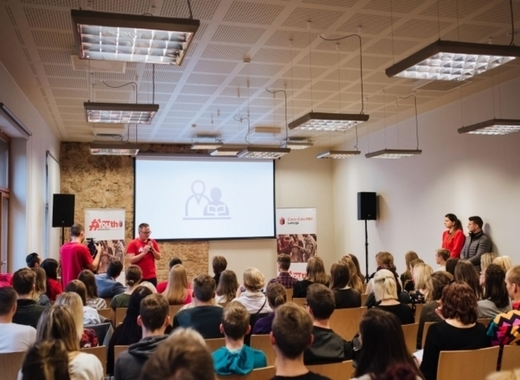 Πηγή: Jurmala Municipality
The Latvian initiative "School for Success" is heading into its third year. The project aims to help young people develop essential life and business skills, promote networking and in general give them a head start in their lives and careers. The first stop of this year's tour will be on 11 April in the city of Jurmal. This will be the first time "School for Success" visits the city since the project's inception. Over the last couple of years seminars were held in Riga, Cesis, Liepaja and Rezekne and were attended by over 680 people.
Don't forget to register for the event that will be held in the Jurmala Cultural Centre and starts at 18:00. Among the speakers you will find renowned Latvian entrepreneurs like Anna Andersone, creator of world-famous brands like "Be-with", "Froont", "Berta CMS" etc. Other notable lecturers are presentation and public speaking trainer Oskars Priede, TV and radio star Baiba Sipeniece-Gavare and Eriks Stendzenieks, pioneer of the Latvian advertising industry. As one of the principle aims of the event is to promote networking as a not only valuable but essential skill, you might want to head to the Centre early to meet the speakers and mingle with the other attendants.