Torrent development to go along 2030 UN Agenda lines
This is the express wish of its authorities who will sign a protocol of action to that end
Παρασκευή 23 Οκτώβριος 2020 17:30:00 EEST
Tzvetozar Vincent Iolov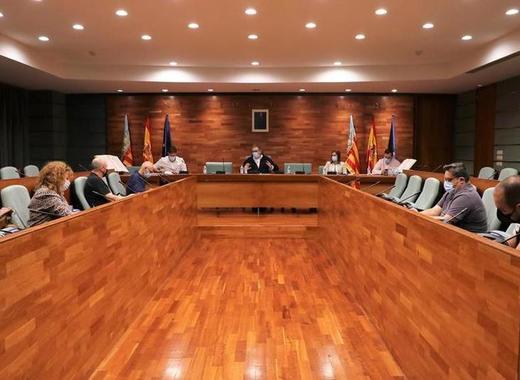 Πηγή: Ayuntamiento de Torrent
At a special press-conference on 20 October, it was announced that the Valencian city of Torrent intends to sign an action protocol with the Spanish Ministry of Transport, Mobility and Urban Agenda that will see it adapting the working methodology of the United Nations Urban Agenda 2030. This was done by highest level representatives from City Hall, namely Mayor Jesús Ros and the Councillor for Modernization, Andrés Campos.
The UN Urban Agenda 2030 is also known as SDG 11 - one of the 17 sustainable development goals
It was reported that this will make Torrent one of the first Spanish municipalities to take such a step and demonstrate an outright commitment to adhere to the United Nation's multi-faceted plan for global sustainable development.
The leaders of the local city council want to see their city become a pioneer in the implementation of sustainable policies and new technologies that will help turn Torrent into a safer, more welcoming, inclusive and innovative space.
The UN SDG 11 (Sustainable Cities and Communities) provides that 10 separate targets should be met, each of which measured by indicators, in order to consider that a locality has been successful in reaching the stated vision of what future cities should be like.
This will be carried out through a strategic plan, lasting two years with a possibility for extending it for two more and involving all different actors responsible for development in the city.
This strategy "is an important step for the city, as we have [already] been working for many years within the European methodology and it will allow us to move forward on this path," said Andrés Campos.
He also explained that "this is an important impetus that puts us in a favourable position to face the future management of European projects".
We remind our readers that the UN SDG 11 wants to see cities and human settlements become more inclusive, safe, resilient and sustainable and this is specifically defined by its mission statement.
TheMayor.EU stands against fake news and disinformation. If you encounter such texts and materials online, contact us at info@themayor.eu