Available in:
Share article
13 municipalities in Lithuania go into two-week coronavirus quarantine
Customer registration is mandatory for catering and entertainment establishments
October 26, 2020 13:00
TheMayor.EU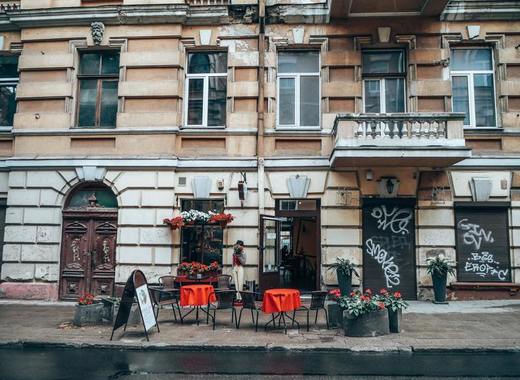 Thirteen Lithuanian municipalities located mostly in the North-West of the country, are going into lockdown which will last from 26 October until 9 November, LRT reports. The move follows the government decision of last week to introduce a "traffic light" system classifying municipalities as green, yellow, and red according to their coronavirus infection risk levels.
The red-listed municipalities are Elektrėnai, a city with a population of about 14 000, and the districts of Joniškis, Jurbarkas, Kelmė, Klaipėda, Kretinga, Marijampolė, Pasvalys, Plungė, Skuodas, Šiauliai and Švenčionys. Raseiniai District, a municipality in Kaunas County, already introduced a local lockdown on 9 October.
The good news is that no restrictions on intercity travel are planned so far. The bad news is that Vilnius and most major Lithuanian cities may soon be added to the red list, Health Minister Aurelijus Veryga warned last Friday.
Compulsory customer registration, shorter opening hours
With 603 new coronavirus infections registered on Sunday - the highest daily increase since the start of the pandemic - Lithuania seems to be faring much better than most of Europe, but the steady rise in cases has been taken by the authorities quite seriously. From today, customer registration will be mandatory for all cultural, catering and entertainment venues in Lithuania, including restaurants, cafes, bars, nightclubs, gambling and betting outlets.
A visitor/customer will be required to provide his or her name and telephone number upon entry but there will be no centralised registration system. A person who refuses to register will be denied access to the establishment and fined from EUR 500 to EUR 1 500. Exceptions are allowed only in case of take-away/remote delivery of food and for employees of nearby companies/organizations who work in shifts.
People must maintain 1m distance from each other when queuing for takeaway and at least 2m distance between tables inside with masks to be removed only while eating. The opening hours of catering establishments will also be shortened from 7 am to 12 midnight, starting today.
Mask wearing and keeping a safe distance is obligatory for both indoor and outdoor events. The distance requirement does not apply to spouses, relatives, adoptive parents, guardians and carers.
Better contact tracing amid grumbles
The Lithuanian government believes that the fresh batch of measures will enhance the main tool of infection management – tracing and isolating virus carriers' contacts. The alliance of night time entertainment establishments, however, claims that the new restrictions have been enforced in a hurry and without consultation, and threatens to go to court.
TheMayor.EU stands against fake news and disinformation. If you encounter such texts and materials online, contact us at info@themayor.eu