2020: a groundbreaking year for rail development in Hungary
The first double-decker trains will be launched on the Cegléd and Vác lines
January 11, 2020 16:00
Plamen Petrov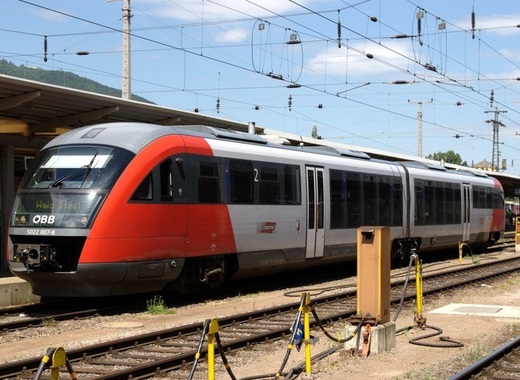 Source: Herbert Ortner on Wikipedia under CC BY 3.0
2020 will be a real milestone for Hungary's railways with the finalization of lines connecting the large cities of Budapest, Debrecen and Szombathely to the countryside and the launch of the first double-decker trains. Such is the opinion of the Hungarian Ministry for Innovation and Technology which outlined its achievements and goals in the sector on Friday.
The strategic objective of the Ministry for Innovation and Technology is to improve the quality and efficiency of rail passenger and freight services. With this objective in mind, since 2010, railway projects have been implemented with EU co-financing of more than HUF 1,300 billion, the Ministry told MTI. This year nearly HUF 300 billion will be utilized just in fixed track upgrades.
Prerequisite for sustainable economic growth
The continuous development of high-quality transport networks is a prerequisite for sustainable economic growth and improved quality of life, the Ministry reiterated, stressing that environmentally friendly railways provide the backbone of interurban transport.
In 2016-2024, the government will spend a total of HUF 5,000 billion on rail and road projects that have been completed, are ongoing or are in the planning stage.
Some of the rail projects to be completed this year will affect the area of Budapest, with the modernization of the Rákos-Hatvan and Kelenföld-Százhalombatta-Pusztaszabolcs line sections nearing the finish line.
In the countryside, the construction of the Püspökladány-Debrecen and Szombathely-Kőszeg lines will be finalized. The completion of the Kaposvár intermodal junction will provide a fast and convenient transfer service.
The first double-decker trains are coming
In the summer of 2020, work will begin on the renovation and extension of one of the most important elements of the Hungarian railway network, the Southern Railway Bridge connecting Budapest.
In 2020, the first double-decker trains will be launched on the busiest Cegléd and Vác lines. A total of 40 suburban electric trains with 600 seats will be operated by MÁV-START in the coming years.
With the introduction of high-capacity vehicles by the end of 2022, 60 million people will be transported annually in the suburbs of Budapest by state-of-the-art DESIRO, FLIRT or KISS trains.
TheMayor.EU stands against fake news and disinformation. If you encounter such texts and materials online, contact us at info@themayor.eu