30 years after the Revolution, Ostrava invites you to Velvet Interviews
Hear first-hand testimonies of the events in special series
August 28, 2019 21:30
Aseniya Dimitrova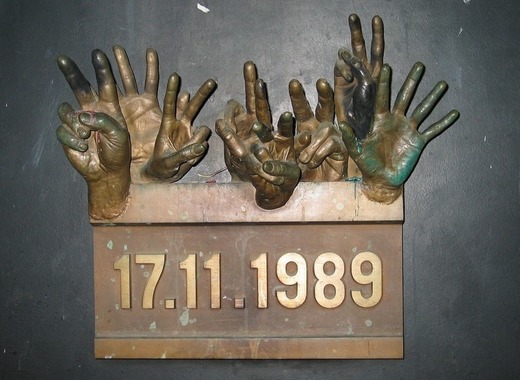 On November 17th, it will be exactly thirty years since the Velvet Revolution transformed the country, then Czechoslovakia, and allowed it to break free from communism. The borders of the socialist state were opened, allowing travel to most countries in the world. The censorship of artists ended and allowed them to seek the individual path to their success.
How do the actors in the November events recall 1989 and people who later took the opportunity to make a significant contribution to the life of the city of Ostrava in its present form? The city will be offering you eleven interviews, depicting different views of the history, present and future of the city, including the views of the generation who knows 1989 mainly from narration. They have one thing in common - the love for Ostrava. Starting on Thursday, September 5th, with singer Jarek Nohavica as first guest.
The narrators will remember November 1989, where and in what situations they were hit by revolutionary events. The topics of discussions will include the signing of Charter 77, the fear of changes, restrictions on artistic creation, the metamorphoses of the city, the environment, attenuation of mining and heavy industry, IT, state-of-the-art technologies. Not to miss are the discussions on the topics like the cultural struggle of Ostrava and Pilsen for the title of European Capital of Culture 2015 and of course other areas of life, both personal and professional.
Until now participation has been confirmed by singer Jaromír Nohavica, entrepreneur Jan Světlík, artist Eduard Ovčáček, Ostrava representative Josef Babka, director of Colors of Ostrava festival Zlata Holušová, actor Tomáš Jirman, singer Vladivojna LaChia, former mayor of Ostrava Petr Kajnar, bishop of Ostrava-Opavský František Václav Lobkowicz, restaurateur David Girten and current mayor of Ostrava Tomáš Macura.
From September 5, the premiere part of the interview will be put on the thematic website www.ostrava30.cz and on the social networks of the city every Thursday for the next 10 weeks.
The interviews will be held in Czech. For more information, visit City of Ostrava.
TheMayor.EU stands against fake news and disinformation. If you encounter such texts and materials online, contact us at info@themayor.eu