40 million pounds investment for Sheffield sports and leisure complex
Sheffield City Council and Extreme Destinations will sign a 150-year lease for the development of Parkwood Springs
July 19, 2019 21:30
Anton Stoyanov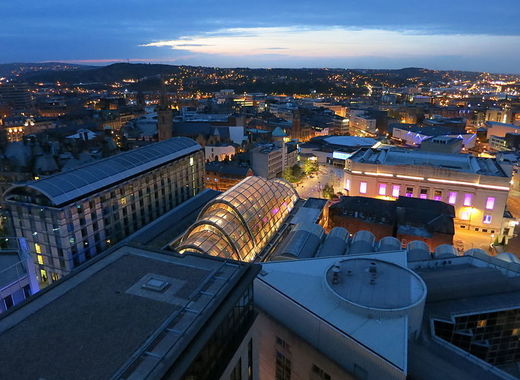 Source: Benedict Hunjan [CC BY-SA 3.0]
The massive plans of Sheffield City Council to create an internationally recognized sports are leisure complex are shaping up nicely, after the local government signed a 150-year lease with Extreme Destinations Ltd.. The development company won over the council with its plans for the location, which include the construction of a modern ski slope, the establishment of new biking trails and the building of a giant hub, hosting shops, bars, restaurants and other forms of visitor accommodations.
Estimates made by the City Council, state that the local economy could be boosted by 40 million pounds thanks to investments for the development of the complex. Following its completion, that amount is set to surpass 60 million pounds. Additionally, 400 new jobs will be created and the city will be hosting around a million addition visitors each year.
The timetable set out by the City Council is clear. Now that the lease has been signed, Extreme Destinations should be able to submit its full planning application. Following that, work is expected to begin in 2020.
Over the last few years, the Sheffield City Council has been engaged in a permanent dialogue with interested parties, local businesses and citizens near the Parkwood Springs area, in order to create a new master plan for the region.
Like the article? Subscribe to our newsletter to receive the latest from the EU cities right into your inbox.