Available in:
Share article
5G expansion in Slovenia gains steam
A third of the country is expected to have 5G coverage by the end of the year
July 28, 2020 11:30
Anton Stoyanov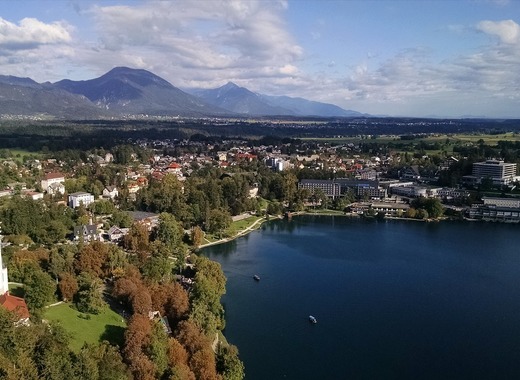 Over the last few years, the expansion of 5G networks and its development have become a hotly debated topic in Europe. Battles are being waged on multiple fronts – on the political side (which company will be responsible for the construction of networks), on the environmental side and – unfortunately, thanks to a myriad of disinformation the issue has also grown a healthcare aspect.
Yet not all countries are as deeply embroiled in these debates but have already instead chosen their path and are hard at work developing their 5G networks.
Forging on ahead in Slovenia
Telekom Slovenije – the country's national telecommunications operator – has been tasked with developing Slovenia's 5G capabilities – and it is doing spectacular work. Currently, the company is busy upgrading the already established 4G stations into ones that can instead provide 5G coverage, pushing the entirety of the country's network to new heights. So far, Telekom Slovenije has completed work on a total of 150 stations which cover around 25% of the entire territory of Slovenia.
Their work, however, is far from done. According to officials, by the end of 2020, a third of the country will already boast 5G network coverage. Following that, Telekom Slovenije will also begin offering mobile phones that can make use of the network and its capabilities.
Telekom Slovenije is also eager to point out that all the company's work is in strict compliance with the law and the state-mandated environmental regulations – which are among the toughest in the world.
By pushing onward and deploying the state-of-the-art technology at a large scale, Slovenia is boldly taking steps into the future. The expansion of 5G coverage across the country will allow its population to experience speeds and opportunities never seen before, which would ultimately result in improvements in all aspects of life – all the way from IT to academia.
TheMayor.EU stands against fake news and disinformation. If you encounter such texts and materials online, contact us at info@themayor.eu