A daily shuttle bus from Šibenik to Split and Zadar airports was launched
It is part of an EU-funded STEP-UP project
July 20, 2019 17:00
Monika Dimitrova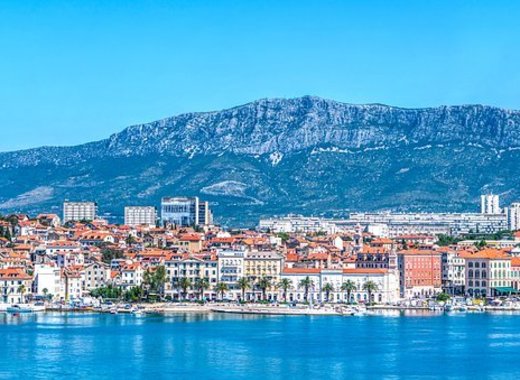 The city of Šibenik announced that it has launched a new daily shuttle service to Split and Zadar airports. It will operate several times a day, every day of the week until 30 August 2019. The new service departs from the Šibenik bus terminal and airport terminals in Split and Zadar according to to the timetable. The time of travel is one hour. The price of a one way ticket is 60,00 HRK with baggage included and can be purchased inside the bus or at the counter of Šibenik bus terminal. The new daily shuttle bus service is a pilot project being implemented within the STEP-UP project, which is co-financed by the European Regional Development Fund.
Sibenik is a small Croatian city located on the Adriatic coast, in the bay of the Krka river. It is popular tourist spot with two UNESCO protected monuments, imposing fortresses, preserved nature and beautiful beaches. All of these strengths attract over one million visitors who come in Sibenik each year, mostly during the summer season. In recent years it is common practice for tourists coming to this part of Croatia to visit all three cities - Šibenik, Split and Zadar. With the new shuttle bus connection their holiday will become more comfortable.
Like the article? Subscribe to our newsletter to receive the latest from the EU cities right into your inbox.