A municipality will win one million euros as "Italian Capital of Culture 2021"
The winning city will be chosen by June 10th 2020
January 10, 2020 11:30
Monika Dimitrova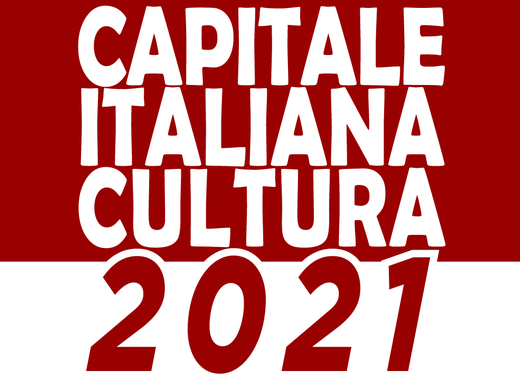 Source: Ministero per i beni e le attività culturali e per il turismo
In total 44 Italian cities have submitted their bids for the title of "Italian Capital of Culture 2021", founded by the Minister for Cultural Heritage and Activities and Tourism, Dario Franceschini in 2014. The title is held for the duration of a year, with the winning city receiving one million euros for the realization of the program presented in the application.
Candidate cities must submit their full applications by 2 May 2020. The 44 dossiers will be examined by a jury of 7 well-known and renowned experts who will finalize their decision of the top 10 projects by 10 April. Said projects will then be invited to take part in a full-fledges audition process. The winner of the "Italian Capital of Culture 2021" title will be chosen by 10 June, when the jury will announce who is the most suitable candidate.
The Italian Capital of Culture for 2020 is Parma, with a programme full of interesting events that are set to begin on January 12 following an official opening ceremony. The event will be attended by the President of the Italian Republic, Sergio Mattarella. In previous years the title was won by the cities of Siena in 2015, Mantua in 2016, Pistoia in 2017 and Palermo in 2018.
Candidate cities by regions:
Abruzzo: L'Aquila
Basilicata: Venosa
Calabria: Tropea
Campania: Capaccio Paestum, Castellammare di Stabia, Giffoni Valle Piana, Padula, Procida, Teggiano
Emilia Romagna: Ferrara, Unione dei Comuni della Bassa Reggiana, Unione dei Comuni della Romagna Forlivese
Friuli Venezia Giulia: Pordenone
Lazio: Arpino, Cerveteri
Liguria: Genova
Lombardia: Vigevano
Marche: Ancona, Ascoli Piceno, Fano
Molise: Isernia
Piemonte: Verbania
Puglia: Bari, Barletta, Molfetta, San Severo, Taranto, Trani, Unione Comuni Grecia Salentina
Toscana: Arezzo, Livorno, Pisa, Volterra
Sardegna: Carbonia, San Sperate
Sicilia: Catania, Modica, Palma di Montechiaro, Scicli, Trapani
Veneto: Belluno, Feltre, Pieve di Soligo, Verona
Like the article? Subscribe to our newsletter to receive the latest from the EU cities right into your inbox.