Aalborg is the first Danish municipality to implement autonomous vehicles in mixed traffic
Green light for the self-driving buses in Aalborg East
December 13, 2019 11:30
Monika Dimitrova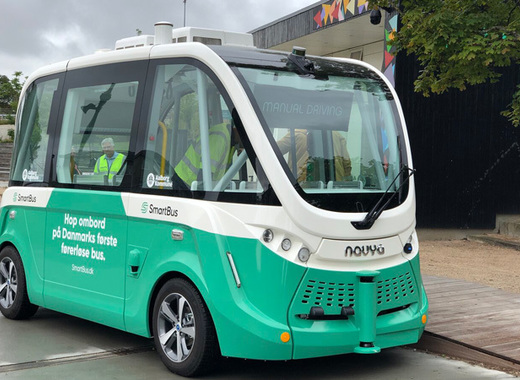 Source: letsholo.com
A first self-driving pilot project on Danish roads has already received its final approval from the Minister of Transport. Citizens of Aalborg East can expect to be able to hop on the bus as soon as the mapping of the route and tests have been completed.
Aalborg Municipality is at the forefront of the pilot project and has been looking forward to the green light coming from the authorities for the pilot project in Aalborg East.
Regarding the good news, Thomas Kastrup-Larsen, Mayor of Aalborg underlined that: "We are really pleased that, as the first in Denmark, we have now been granted permission to live out the municipality's vision of testing driverless buses. It is a step towards sustainable mobility, and Aalborg Municipality will use driverless technology as a means to make the municipality's citizens more mobile".
The first company with permission to operate autonomous vehicles in Denmark
Holo is the first company to obtain permission to operate autonomous vehicles in Denmark. Up to now, the company has transported over 40,000 passengers over 25,000 kilometres thanks to autonomous vehicles.
Holo, has been authorised to operate autonomous vehicles in five countries: Sweden, Finland, Estonia, Denmark and Norway. The first autonomous pilot project on the roads across Denmark has been granted permission by the Danish Road Directorate.
Benny Engelbrecht, the Danish Minister of Transport, has signed the permission that allows for the first autonomous pilot project in mixed traffic in Denmark. Aalborg Municipality is the place involved in the project where two buses will connect the neighbourhood Aalborg Øst. The aim is to increase the mobility of citizens in the area. The 2.1km route will have 10 stops and each vehicle will be able to carry 11 passengers.
The next step for Aalborg Municipality, Holo and bus manufacturer Navya will be the finalisation of the map routes. Speed, priority zones, bus stops and other regulations will be incorporated into the virtual map of the bus and tested before launching operations with passengers.
TheMayor.EU stands against fake news and disinformation. If you encounter such texts and materials online, contact us at info@themayor.eu