Aberdeen with world first double decker hydrogen buses
The city's climate ambitions have been growing and this is just the latest spectacular showing
July 30, 2019 21:30
Anton Stoyanov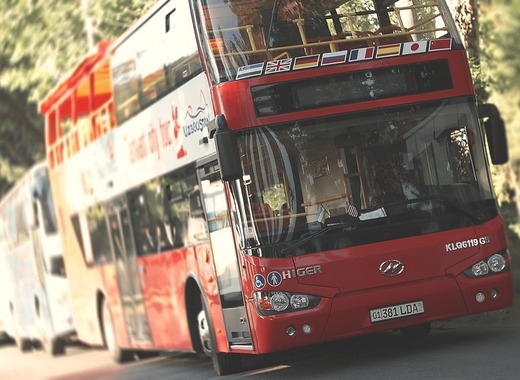 Aberdeen has yet again proven its pioneering spirit when it comes to green initiatives. The city's (very healthy) obsession with alternative and eco friendly means of transport is yielding great results with it becoming the first city in the world to introduce double decker hydrogen-powered buses.
The contract for the purchase of 15 these new buses was signed earlier in July. Each of them costs 500 thousand pounds which are to be paid via EU funding, by the Aberdeen City Council and by the Scottish Government. It is expected for other cities to follow Aberdeen's example. Those cities include London, Birmingham, Dundee and Brighton and Hove.
According to the local government, these buses are superior to their electric counterparts as they recharge way faster and the only thing they emit into the atmosphere is water. It's an important and vital step in Aberdeen's fight against climate change. Aberdeen City Councillor Phillip Bell stated that "Aberdeen appears to be pushing boundaries with an innovative approach when it comes to hydrogen, the entrepreneurial and technological leadership puts Aberdeen on the global map. Striving to tackle air pollution, these additional buses highlight Aberdeen City Council's commitment and ambition as a 'Centre for Excellence' for hydrogen and fuel cell technologies."
Like the article? Subscribe to our newsletter to receive the latest from the EU cities right into your inbox.