Available in:
Share article
Air quality in Upper Austria keeps improving
Despite Linz lagging a bit behind, the efforts of authorities in the region are paying off
January 06, 2020 14:30
Anton Stoyanov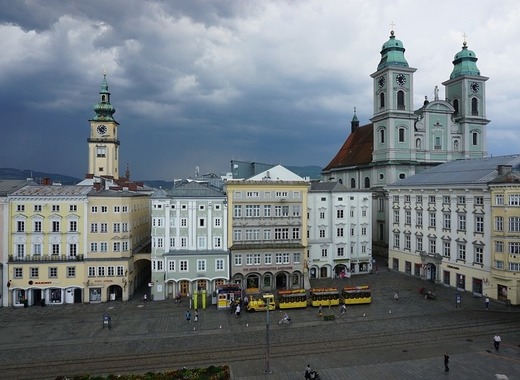 Regional authorities of the state of Upper Austria are reporting that the air quality in the area has been significantly improving over the past year.
Rudi Anschober, State Councilor for the Environment, stated that "Upper Austria has made great strides and improvements in air quality over the past few years. The particles matter problem in Upper Austria has been largely mitigated: in 2019, even at the Linz Römerberg measuring point, limit values ​​for particle matter (PM10) were only exceeded for ten days - with the maximum permitted by law being 35 days. "
Problem child
The main contributor to a negative air quality balance in the region remains its capital and largest city – Linz. According to authorities the main culprit in the city is near the Römerberg where the concentration of NO2 is made worse by the large amounts of traffic passing through the area.
Nonetheless, representatives of the government are certain that they are on the right track – through a 30-point programme aimed at reducing particle emissions in the Upper Austrian capital. "The direction to reach the limit at the Römerberg measuring point is correct, but we still lack an important step that the program of measures in Linz will take," continued Rudi Anschober.
Among the measures aimed at improving the air quality of Linz is a tree-planting initiative undertaken by the city's local government. At the behest of authorities, over 1000 trees will be planted around the state capital in an effort to make it healthier and greener.
Local authorities are not alone in the fight, however, as the federal government of Austria recently allocated over 29 million euros for the reforestation of Upper Austria – aimed precisely at mitigating the adverse effects of climate change and safeguarding the environment.
TheMayor.EU stands against fake news and disinformation. If you encounter such texts and materials online, contact us at info@themayor.eu