Amalfi Municipality launches mini night bus for the surrounding villages today
The new connection line for the peripheral areas will work until 30th September
June 19, 2019 17:30
Monika Dimitrova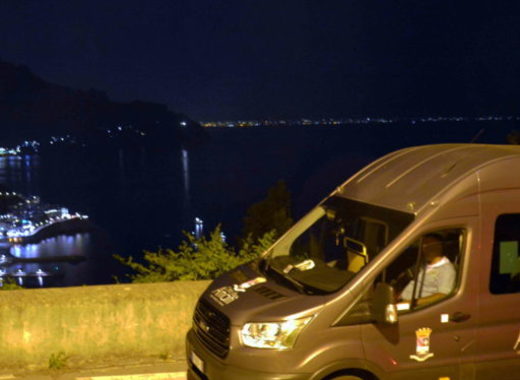 Source: Amalfi Municipality
For those who will have to reach the villages of Amalfi - Tovere, Vettica, Lone, Pastena and Pogerola, being late at night will no longer be a problem, announced the municipality in a special press release for TheMayor.EU. For this year's summer, the municipal administration of Amalfi, led by the mayor Daniele Milano, has prepared a series of night runs from and to the peripheral zones of the municipal area that will be carried out with the minibus used daily on the internal Piazzale dei Protontini line - Valle dei Mulini.
Starting today, Wednesday 19 June and until 30 September, the Amalfi Mobilità minibus will therefore perform night service with 6 departures starting every day from Piazza Flavio Gioia: two for Tovere and the same for Vettica (via Augustariccio - Fondo Fusco) and Pogerola.
Timetable of the new experimental service:
Amalfi – Tovere: 22.20; 00.20 ; Tovere – Amalfi: 22.40 – 00.40;
Amalfi – Vettica (Fondo Fusco): 23.05 – 1.05; Vettica (Fondo Fusco) – Amalfi: 23.20 – 1.20;
Amalfi – Pogerola: 23.35 – 1.35; Pogerola – Amalfi: 23.55 – 1.55.
The cost of the ticket, which can be purchased on board, will be 1.50 euro per ride, with a discount for residents who will pay 1 euro. The exemptions already provided for internal mobility (such as for residents over the age of 65) are also guaranteed for this new service.
"The decision to offer a supplementary service at night connected to the daily public transport - declares the mayor of Amalfi, Daniele Milano - was strongly supported by the Municipal Administration. This way, we meet the needs of those who have the need to move to and from the villages of Amalfi. The new service represents an added value for the commercial activities of the villages and an alternative for the youngest and families who can return home without hurry".
TheMayor.EU stands against fake news and disinformation. If you encounter such texts and materials online, contact us at info@themayor.eu