Amsterdam marks a sharp decline in HIV cases
The capital set itself the objective of zero new cases in 2026
June 15, 2020 09:30
Aseniya Dimitrova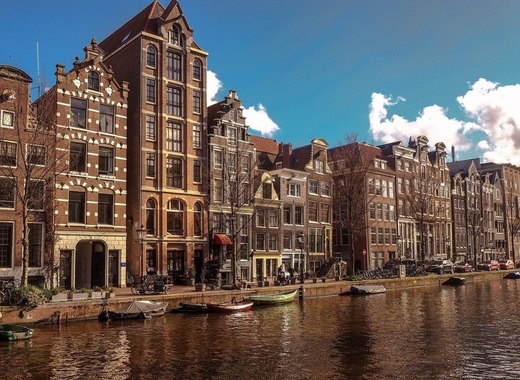 Amsterdam has set the ambitious goal of reducing the number of new HIV infections to zero by 2026. The capital of the Netherlands may well be on the right track to achieving it as last year they registered a significant drop in the number of new cases.
No new HIV-positive persons in Amsterdam by 2026: mission possible
With just 60 persons testing positive for the virus in 2019, given the stable 100 cases in previous years, the municipal authorities are confident that an HIV-free Amsterdam is possible very soon. And they are taking the necessary actions to achieve this.
Amsterdam is already doing particularly well in eradicating the disease from its territory and can be considered a good example worldwide. It currently has around 6,000 positive patents and the sharp decrease of 40% in the number of new cases in 2019 proves that the administration's efforts are paying off. However, there are also around 300 people walking around with HIV, without knowing it, point out the authorities.
This constitutes a significant risk for their and other people's health, as untreated positive patients may unknowingly transmit it to others. That is why the municipality wants to increase its capacity and efforts in testing.
To do this, the municipal representatives intend to lobby for increased opportunities for testing and to encourage GPs to test more often for HIV. The municipality will discuss with the Ministry of Health ways to make this testing at GP cabinets free for the patients. They will also strive to make more places available for PrEP (Pre-exposure prophylaxis) and turning it into large-scale practice.
Also, a great number of HIV positive patients (40%) in the country have a migration background, explain the local authorities. That is why officials are currently contemplating ways to make general health checks, including HIV, possible as soon as possible after arrival.
Eradicating HIV and the example of Amsterdam
The World Health Organisation estimates that around 37.9 million people live with HIV worldwide (2018). The United Nations have agreed that by 2030 AIDS should be eradicated.
The formula to do this is 90-90-90 - 90% of all HIV patients must be tested and aware of their status. 90% of them should receive treatment and in the 90% treated patients HIV should be suppressed so that they cannot transmit it to others.
As the Amsterdam Institute for Global Health and Development pointed out in 2017, Amsterdam had already surpassed these targets years ago and set new ones – 100-100-100. Hopefully, they will achieve it and prove to other cities and nations that HIV belongs in the past.
TheMayor.EU stands against fake news and disinformation. If you encounter such texts and materials online, contact us at info@themayor.eu