Andalusia – olive oil industry innovator
The region is part of EU Innovation and Quality Control Project in the Mediterranean Olive Oil Sector
December 19, 2019 14:30
TheMayor.EU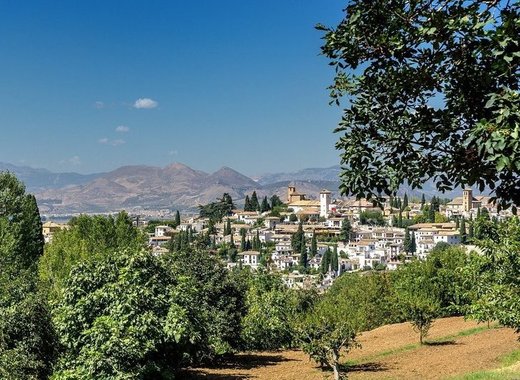 The 2014-2020 INTERREG VB Mediterranean Program gathers together 13 countries in the region to work and create a sustainable future with economic growth and environmental concern as their goals. The main projects financed under this program include innovations and reasonable use of resources.
Andalusia – Leader in Olive Oil Production
Spain, as one of the participating countries and more specifically, the region of Andalusia, takes part in a very specific project regarding quality control within the olive oil sector - ARISTOIL.
Did you know that 95% of the world production of olive oil comes from this particular region? Despite this fact, however, this sector is not without problems. The most pressing ones concern the high demand for olive oil and the low prices at which the producers are forced to sell it. At the same time, the oil from seeds becomes more and more competitive on the market and most of the producers in the Mediterranean experience serious problems. Through ARISTOIL they will introduce and develop innovative and quality control practices in their production in order to gain more competitive ground.
The region of Andalusia is actually the second-biggest producer of olive oil after Greece and it exports nearly half of its produce. What is more, over 30% of the labor force engaged in farming works in the olive farms. Due to the many advancements in the area, the region is known for setting trends for the future of olive oil production. Taking part in a project such as ARISTOIL ensures huge support for the further development of the innovation practices in the field.
Technological innovations and economic growth in the olive oil industry
The region also takes part in organizing events regarding the project. In 2018, Malaga, the capital of the Province of Malaga, Andalusia, organized a conference that included activities such as study visits to DCOOP. This large cooperative around Antequera consists of more than 75,000 families working together towards technological innovation and economic growth in the industry.
The University of Cordoba, on the other hand, provides important academic and research experience and support in the field of developing an analytical method for the determination of the different phenolic compounds in olive oil. This method will help to create a database for these compounds and improve the healthy capacity of olive oil.
This year, in June, training sessions for different olive oil producers and olive millers were organized throughout Andalusia presenting the methodology developed by the University of Cordoba, among other things. This will enhance the results of the project and its objectives to reach more people who are directly involved in the production.
TheMayor.EU stands against fake news and disinformation. If you encounter such texts and materials online, contact us at info@themayor.eu