Austria announces plans for national airline bailout
A commitment to a greener future is one of the keys to the bailout agreement concluded by the parties
June 11, 2020 17:30
Anton Stoyanov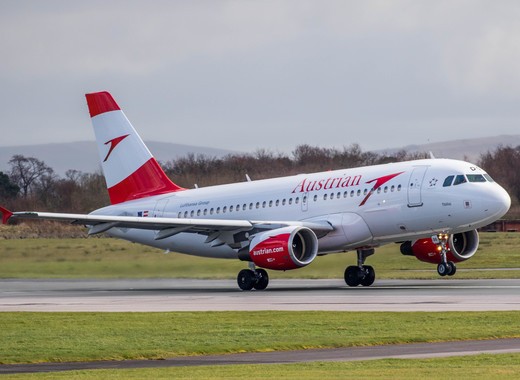 Source: Austrian Airlines Airbus A319 OE-LDG by Russell Lee / CC BY 2.0
One of the industries hit the hardest by the coronavirus pandemic have been airlines and other tourism-related businesses. Airlines in and of themselves tend to be a risky venture that finds it difficult to generate profits, but the extraordinary situation has created even more difficulties for an industry that has always been faced with struggles.
That is why national governments across Europe have been tinkering with the possibility of bailing out their struggling national operators – like for example Germany and Lufthansa and, of course, Austria and Austrian Airlines. While on the one hand such moves might appear threatening to the free market with governments impeding on the natural flow of booms and busts, the safeguarding of these massive businesses is essential not only for the countries' economies but for their long-term success as well.
Agreeing on a greener future
With that in mind, earlier this week, the Austrian government decided on aiding its struggling national carrier through the provision of a 600-million-euro bailout. Some 450 million euros will be provided by the country's authorities while the rest will come from Lufthansa itself, of which Austrian Airlines is a subsidiary.
The funding amounting to 450 million euros will be divided into a 150-million-euro grant and 300 million euros in state-backed loans that are meant to keep the carrier afloat. The bailout, however, does come with a few strings attached.
One of the main conditions for the government to agree on providing the funds was the enshrining of environmental provisions in Austrian Airlines' future development plans. The deal features clauses that would make it mandatory for the carrier to invest greater amounts into new and more efficient technologies that would, in turn, reduce its carbon footprint and overall noise pollution.
Other vital points of the deal include a commitment that the Austrian capital of Vienna will remain the Airline's main hub of operations for the next 10 years and that the country's government will not take on a stake of the company – unlike Germany which through its 9-billion-euro bailout of Lufthansa acquired a 20% stake of the carrier.
TheMayor.EU stands against fake news and disinformation. If you encounter such texts and materials online, contact us at info@themayor.eu