Become the brand-new owner of a century-old prison
In the town of Gera you will find an old brewery-turned-prison up for grabs for only €300,000
April 28, 2019 13:00
Anton Stoyanov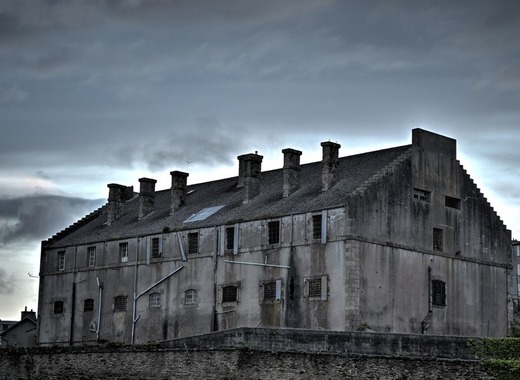 Picture this – 7,500 square meters, 6-meter tall walls, parking spaces and a gate house up for sale for €300,000. Sounds a bit like a mansion, doesn't it? Well, it's not. It's Gera's old brewery. It was built in the 1890s but as a malthouse for the town's brewing industry. 50 years later the building that probably delivered bottled happiness to many people was turned into the living quarters for the forced labourers of Gera's weapon manufacturing plants. In 1945 the building was yet again repurposed – this time by the Soviets who for the first time turned it into a prison. At first the building housed only female convicts, but the Stasi soon repurposed it yet again transforming it into a correction facility for political prisoners. After the fall of the Berlin wall, the old brewery continued to serve as a jail up until 2017 when the last of its prisoners were redistributed across the country.
With such a wonderful history – and with such a low price-tag, who wouldn't want to buy the building! All you have to do it convince Gera city council that you have a plan for its repurposement and you can be the happy owner of a century-old prison building!
Like the article? Subscribe to our newsletter to receive the latest from the EU cities right into your inbox.