Berlin Christian democrats want to battle loneliness in the city
Members of the CDU in the German capital want to appoint a special commissioner for loneliness
November 02, 2019 10:00
Anton Stoyanov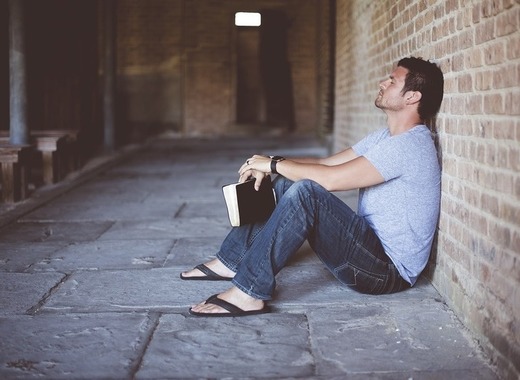 Living in the big city can be lonely and isolating. This proves to be a big problem in the German capital of Berlin, where one out of every two households is made up of just one single person. While there are plenty of initiatives aimed at helping people who are feeling lonely, like chatting hotlines for the elderly, facebook support groups and even professionally organized cuddle parties, the problem still persists.
Members of the centre-right CDU, the party of German chancellor Angela Merkel, have proposed a new approach to the issue – namely the appointment of a special commissioner for loneliness in the city.
The spokesman for the party's local branch stated that he hopes "...that we can do something here for lonely people across all parties because it is an issue for the young and old, the poor and rich. It can happen to anyone..."
Loneliness in numbers
A 2018 report presented by Tagesspiegel has revealed that there are barely 1,300 volunteers in Berlin dedicated to tackling the issue of loneliness. With over 3.5 million people living in the city, 1,300 volunteers seem quite insufficient. The same report states that around 300 people per year die alone in their apartments without anyone noticing – sometimes even for weeks at a time.
Even the federal German government carried out its very own survey which revealed that 1 in 4 teenagers is feeling lonely, while the overall number of people stating that they are experiencing loneliness jumped by an average of 15% between 2011 and 2017.
The Christian Democrats' local branch in Berlin is planning to spend 100,000 euros on initiatives and projects aimed at combating loneliness. While such efforts are more than commendable, a more centralized and structured, city-led initiative is needed to tackle the problem – something which the CDU appears ready to achieve and fight for.
TheMayor.EU stands against fake news and disinformation. If you encounter such texts and materials online, contact us at info@themayor.eu