Bike-sharing schemes take priority over e-scooters across the Finnish cities
With a particular focus in student cities
August 03, 2019 17:00
Monika Dimitrova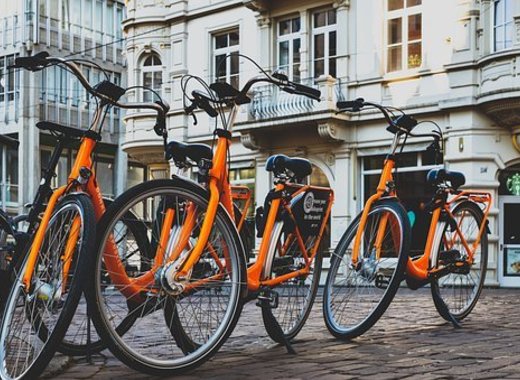 Companies offering electric scooters for rent across the biggest Finnish cities are seeking to expand their operations. E-scooters are currently available for rent on the streets of Helsinki, Espoo, Turku and Tampere. However, authorities in several cities retain certain reservations about the new mode of transport. Although electric mobility supports climate action goals, local authorities are concerned about the safety aspect of the whole scheme.
This summer a number of cities are launching bike rental schemes, such as Joensuu and Lappeenranta, while others are preparing or trialing similar schemes. They want to first see how the bike scheme trial goes, then they will eventually try the electric scooters option. Officials in Oulu also plan to focus on the development of a city bike system, and announced that there has not been much time to think about electric scooters. The bikes will be introduced to the city this month of August. The Central Finland city of Jyväskylä also want to introduce a similar city bike scheme, but in the summer of next year. The bicycles introduced in Kuopio in the spring have been a positive experience for the city and therefore electric scooters are also considered suitable for the downtown area.
Like the article? Subscribe to our newsletter to receive the latest from the EU cities right into your inbox.