Available in:
Share article
Bratislava launches project to improve public transport network through data
By analyzing available data, authorities want to improve user experience
October 11, 2020 17:00
Anton Stoyanov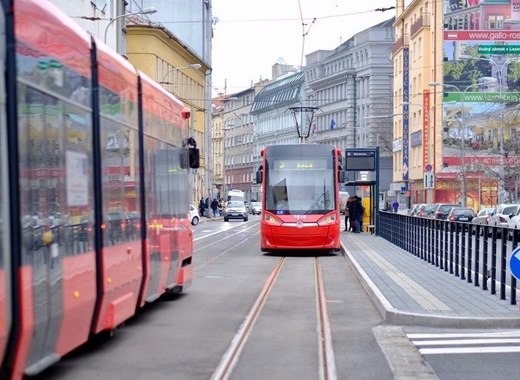 Source: City of Bratislava
Earlier last week the Slovak capital of Bratislava launched a landmark project meant to improve the city's public transport network by analyzing and taking into account citizen data. The pilot is a joint venture between local authorities, TransData and Biotron Labs, which will see the collection of anonymous data on routes and modes of transportation of participants over the course of the next 6 months.
Improvement through data
Making use of data is of paramount importance for any city that wants to provide improved services to its citizens. Thus, the new project has the goal of using the collected information in order to better Bratislava's services.
As to how the data will be used specifically, the municipal press release stated that "Data on the use of transport can significantly help us, for example, in the construction of cycle paths, new bus lanes or car parks. If we manage to identify routes from the data that are used daily by large numbers of cyclists or public transport passengers, it will become a priority for us to build a quality cycling infrastructure on the route or speed up and make public transport more pleasant by introducing a BUS lane."
Integrating the use of data into all facets of life is an objective that every city wants to become smarter and more efficient has set for itself. Thus, by working alongside private enterprises and by ensuring that users' privacy and rights are protected, Bratislava and its local government are actively working for the better future development of the city and its services.
In the past, the Slovak capital has not shied away from making use of innovative solutions to solve modern problems – on the contrary, it has gone above and beyond and is providing its own solutions to other cities to freely use and implement in order to better serve their citizens.
TheMayor.EU stands against fake news and disinformation. If you encounter such texts and materials online, contact us at info@themayor.eu