Available in:
Share article
Brussels' first 'passive' hotel revitalises old industrial site
It also helps young people to get into work
September 10, 2018 21:00
Monika Dimitrova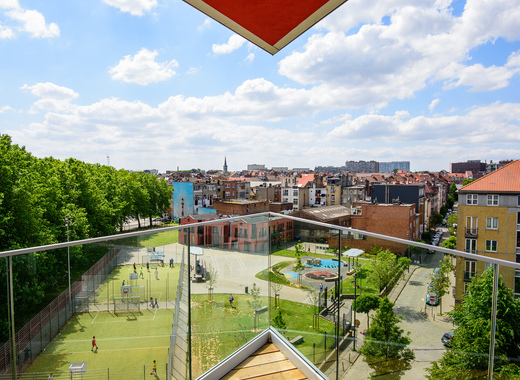 Source: belvuehotel.com
Since it opened in June 2015, more than 10,000 guests have stayed in Belvue Hotel's 29 rooms. But as well as accommodating visitors, the Belvue also helps young people to get into work. Its training centre occupies a wing of the old Belle-Vue brewery malt house. Managed by a local training body, it prepares young adults for hotel work, and they put what they learn into practice straight away. It is the only hotel in Brussels offering this type of training. The Belvue is also Brussels' first 'passive' hotel, using very little energy. Its impact can be seen in the dynamism it has generated in the neighbourhood.
The project is supported by the European Union through its ERDF programme (European Regional Development Fund), the Belgian federal state and the Brussels-Capital region. Through its investments, the EU has helped to revitalise the whole area in terms of town planning, tourism, cultural development, the local economy and employment.
Source: European Commission