Businesses and customers connected through new platform in Pinzgau
Businesses that were forced to close due to the lockdown measures can still sell their goods online
April 01, 2020 14:30
Anton Stoyanov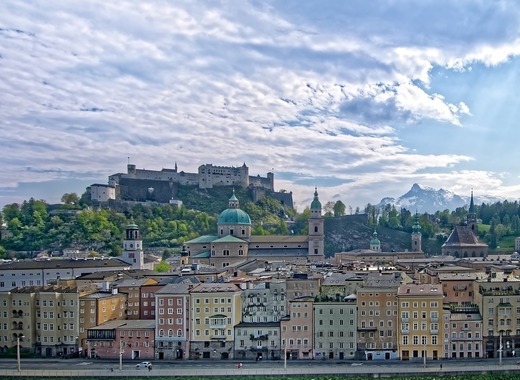 Citizens of the Punzgau region in the federal state of Salzburg, Austria, can now make use of a brand new online platform that connects them directly to retailers that were forced to close down due to the lockdown measures imposed by the country's government in response to the coronavirus pandemic.
Austria has imposed some of the strictest measures limiting movement of people – it was among the first countries to issue a ban on gatherings of more than two people in public spaces and it quickly went about shutting down businesses in order to limit the spread of the disease.
Innovative measures
The only shops that remained open were those selling foodstuffs and pharmacies – everything else was forced to close down for the foreseeable future. Yet not everything one might need can be found at ordinary supermarkets – at least that's what regional authorities and businesses in Pinzgau believe.
That is why they have worked together to launch a new online platform that connects customers with businesses from across the region - www.gemeinsam-pinzgau.at. The website is the result of the labours of the district and regional authorities, mayors of towns in the area and representatives of local businesses.
It aims to solve two main problems – on the one hand, it will provide citizens with access to goods that have been previously inaccessible, and on the other, it will help businesses generate revenue and sell off the goods that they have accumulated.
By providing an easily accessible online platform for orders and delivery, Punzgau authorities have created a blueprint that might be of use to other regional and state governments. Through the use of such techniques and means, officials will be able not only to safeguard their economies but also provide their constituents with access to goods that they otherwise might have been deprived of.
TheMayor.EU stands against fake news and disinformation. If you encounter such texts and materials online, contact us at info@themayor.eu