Check out the top destinations in Europe to visit this year
13 out of the 52 places that The New York Times recommends to visit in 2019 are in Europe
January 19, 2019 15:00
Olya Georgieva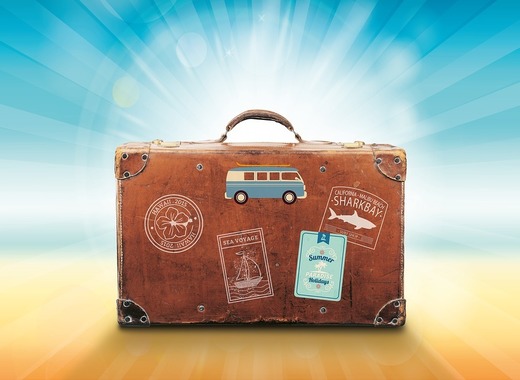 Source: Pixabay
There are thousands of getaways to explore this year. In the third edition of "52 places to go" you can find some ideas to get you started. In 2019, 13 out of the 52 destinations are in Europe, so take a look on it and plan your next trip.
From Germany to France, and from Denmark to Portugal, here are New York Times pick of destinations enough to keep you busy for the next 12 months.
Munich, Germany
Munich has long been known as the "city of art and beer". The city's theaters and museums are considered among the most creative and ambitious in Europe and the Bavarian State Opera - one of the most exciting opera houses in Europe.
Aalborg, Denmark
Aalborg's development from an industrial city to a knowledge hub has not gone unnoticed, and in this lively city it is possible to find something for everyone. Aalborg is the culture capital of North Jutland, and the city has plenty of events such as concerts all year, as well as Aalborg Carnival, which is Europe's largest folk carnival parade.
The Azores, Portugal
The Azores were recognized as the most beautiful destinations in Europe by the European Best Destination so it's not a surprise that the beautiful islands are on the New York Times list "52 Places to go in 2019". Mystical green lushness, oversize volcanic craters now turned into lakes, steaming natural hot springs that puff out from the earth, blue hydrangeas by the thousands and the only coffee growers in Europe distinguish the island chain.
Zadar and nearby islands, Croatia
Boasting a historic old town of Roman ruins, medieval churches, cosmopolitan cafes and quality museums set on a small peninsula, Zadar is an intriguing city with two unique attractions – the sound-and-light spectacle of the Sea Organ and the Sun Salutation. The coast is particularly indented, the islands and the untouched nature allures many boaters to this regions. The archipelago counts 24 bigger and about 300 smaller islets and rocks, 3 nature and 5 national parks.
Puglia, Italy
Puglia offers a slow pace, stunning beaches, great food, authentic villages, and wonderful year-round sunny weather. Besides this, the region has a 1000-year-old wine culture, which began when the Greeks planted vines from their land across the Adriatic. Puglia is also home to Europe's Virgin Galactic spaceport, which is scheduled to open in 2019, with the promise of eventually sending passengers into space.
Tatra Mountains, Slovakia
While most visitors focus on Slovakia's capital, Bratislava, there is much to be experienced in the soaring Tatra Mountains. And it's not just about winter sports: There is excellent hiking, rock climbing, mountain biking and fly-fishing, while beyond the Tatras, Kosice, a regional capital, offers colorful street art, untouched folk architecture, as well as perfectly preserved Gothic and Baroque buildings.
Golfo Paradiso, Italy
With its five seaside towns, lush landscapes, and beautiful views, Golfo Paradiso is one of the most beautiful stretches of Italian coastline. Which explains its name: "Golfo Paradiso" literally means "paradise gulf".
Dessau, Germany
Dessau is world-famous for its Bauhaus architecture. This year marks the 100th anniversary of the publication of the German architect Walter Gropius's "Proclamation of the Bauhaus," a radical reimagining of art, architecture and design. In September, Dessau opens its long-awaited Bauhaus Museum, a glassy, minimalist rectangle that will showcase typefaces, textiles, artwork, furniture and more from the movement.
Frisian Islands, Netherlands/Germany/Denmark
The Wadden Sea Islands and their unique mudflats comprise a UNESCO World Heritage site shared by Germany, Netherlands, and Denmark. The islands feature a diverse and beautiful landscape consisting of beaches, dunes, forests, polders, and Pleistocene glacier sand deposits. The Wadden Sea, together with the mudflats that are exposed during low tides, is a UNESCO World Heritage site and a highly protected nature reserve.
Lyon, France
Outstanding museums, a dynamic cultural life, busy clubbing and drinking scenes, a thriving university and fantastic shopping lend the city a distinctly sophisticated air, while adventurous gourmets can indulge in their wildest gastronomic fantasies. This year Lyon plays host to one of four countrywide International City of Gastronomy projects, an indoor, one-acre exhibition that includes interactive workshops and conferences designed to showcase France's cuisine and its contributions to health and pleasure.
Marseille, France
Marseille is now France's largest city on the Mediterranean coast and the largest port for commerce, freight and cruise ships. The city was European Capital of Culture in 2013 and European Capital of Sport in 2017. Worth an explore is the ancient Le Panier neighbourhood, the oldest section of the city, the République quarter, with its stylish boutiques and Haussmannian buildings, and the Joliette area, centred on Marseille's totemic Cathédrale de Marseille Notre Dame de la Major.
Plovdiv, Bulgaria
With its colorful, cobblestoned historic center, well-preserved Roman ruins and lively art scene, Bulgaria's second-largest city is the European cultural capital of 2019. Organizers have planned more than 500 events throughout the city and its region, including concerts, open-air theater performances and street-food fairs.
Cádiz, Spain
Cádiz is generally considered to be the oldest continuously inhabited settlement in Europe. Notable landmarks include the old cathedral, originally built by Alfonso X of Castile, the Baroque cathedral, San Sebastián and Santa Catalina castles, numerous museums, and the famous Torre de Vigía, a signal tower in the centre of the city.
Source: nytimes.com
TheMayor.EU stands against fake news and disinformation. If you encounter such texts and materials online, contact us at info@themayor.eu